The IT industry in Ukraine would have made significant strides if not for the war had started. Since February 24, 2022, every business stopped performing for a while, but others could survive and were obliged to shut down. A similar situation touched the tech sector of the country. Now, many venture funds and tech companies from abroad have joined forces to support Ukrainian IT, and such a willingness has become a foundation for creating a unique initiative. Sergey Tokarev, the founder of the technology company Roosh, spoke about the Ukrainian Tech Circle and how it can help Ukraine to get aid.
Tech Circle's mission
Ukrainian Tech Circle was established in response to a full-scale Russian invasion of Ukraine. As a result, many tech projects lost their financial resources while others 100% of their revenue. Only 1% of projects could adapt to the harsh conditions of reality, and among them are Diia and Ajax Systems.
"The Ukrainian tech landscape has a lot of potentials; we have talented IT engineers and some brilliant ideas being developed here. Our focus in Roosh was always to support and provide opportunities for local talents and support Ukraine's development into becoming Europe's AI hub. Our goal hasn't changed, but the war has, of course, created unprecedented challenges," said Tokarev.
Ukrainian Tech Circle is called to solve those problems. It is predetermined to be a global network of venture capitalists, angel investors, and tech professionals meant to support Ukrainian tech projects and startups. Its mission is to provide advising, contract sourcing, and appeal to new customers and additional investment.
The initiators of the project are Sergey Tokarev, Den Dmitrenko, a managing partner in the tech company Roosh, and Nina Levchuk, a head of Startup and VC at Google in Central Europe.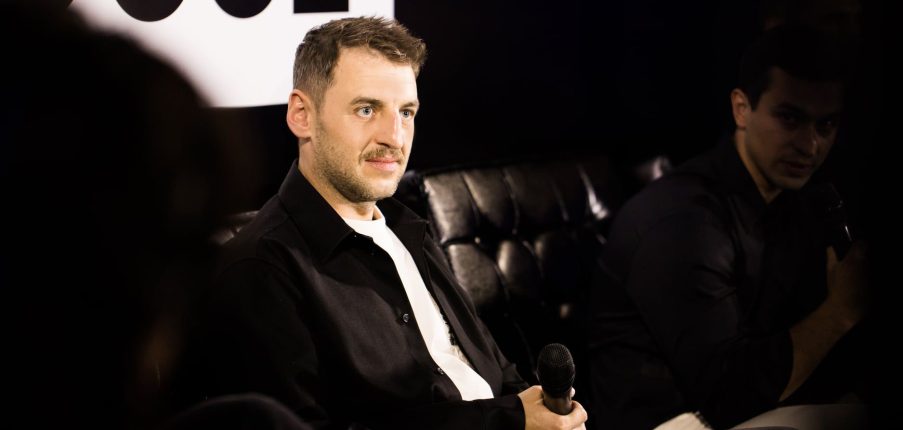 Who can help Ukrainian techies?
Many companies have joined Ukrainian Tech Circle, including the Roosh technological company and venture fund Roosh Ventures. Roosh is a tech company with a focus on AI and ML in Ukraine. Its portfolio includes a range of successfully realized projects like the Reface app, Pawa venture studio, ZibraAI deep-tech startup, venture firm Roosh Ventures, and educational projects AI HOUSE and SET University.
Sergey Tokarev mentioned other companies from abroad that are committed to assisting the development of Ukrainian IT. Among them are BBQ Capital, Spaceсadet Ventures, Samaipata, ff Venture Capital, Caixa Capital Risc, Chamaeleon, and such companies as Neurons Lab, Alma, TheGuarantors, Libeo, Silicon Allee, Powder, Chamaeleon, and Google for Startups.
How to join the initiative
The initiative is open to every Ukrainian company that is in dire need of aid. They can fill out an application available on the website and join the project to help their businesses grow. Investors, venture capitalists, and other tech businesspeople also can join it if they are willing to share their experience, contribute to their development, etc.
Sergey Tokarev believes, with Ukrainian Tech Circle, it will be possible to raise the potential of Ukrainian IT that will drive the world.