As we are advancing in today's day and age, we are also becoming tech-savvy in this competitive world. There is a plethora of video game recording software available online. But let's understand the general idea behind the game recording software.
Game recording software helps you capture your game in HD quality. These apps enable you to share your video clips on social media sites like Facebook and YouTube.
You can utilize these tools to store videos in different formats like MOV, MP4, and GIF. These tools could also be handy in recording those live-streaming sessions.
Here's a list of free screen recorders to record games in the year 2021.
The most user-friendly user interface that you would ever come across. Its enriching design and incredible features smoothly ease the users.
The software provides many features, which include:
You can record the complete screen of your PC or any particular part that you like. Moreover, it has four options for selecting Speaker, Mic, Mouse, and webcam.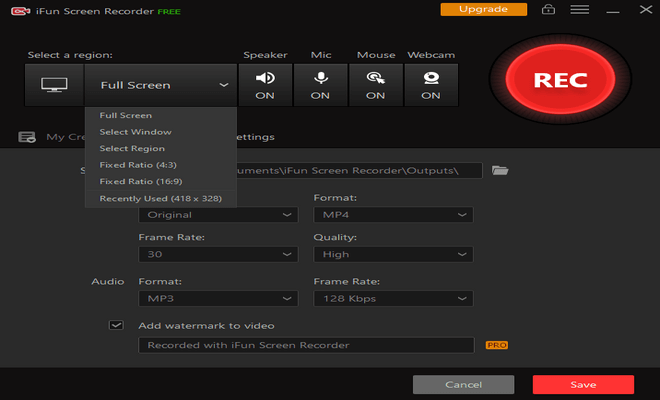 In the recording setting, you can access many options. The options include the location to save your video, format, and ideal frame rate.
Face Cam: It also provides you with Face cam functionality. The feature allows you to record your face in a video. Whether it's game recording or a PowerPoint presentation, you can record your face.
The general settings provide you with a range of options, such as selecting a language. Whether a user wants an iFun Screen Recorder to get, it loaded at the startup or not.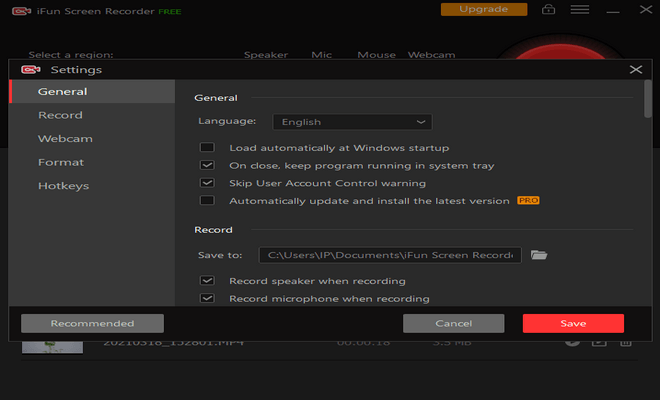 iFun Screen Recorder provides a WebCam function. It allows you to record your face in a video using WebCam in many situations, like online tutorials and game recording.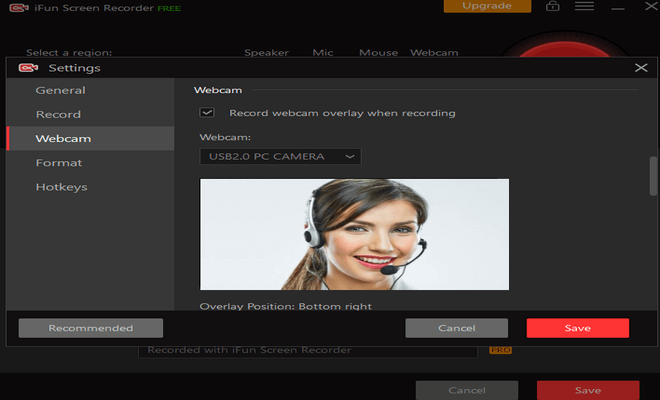 You can also get to trim the length of the recording as per your requirements. Under my creations, you can see your saved work in vertical order.
The usual FPS for high-resolution games is 60 FPS, so you need to choose a recorder that supports 60 FPS. The ideal FPS is 120 to capture a smooth game quality.
iFun is a free game recording software for video recordings without any watermark. It works well for avid gamers for broadcasting their live gameplay footage.
iFun Screen Recorder supports many displays. When it comes to details, it captures every detail and cuts off every interference.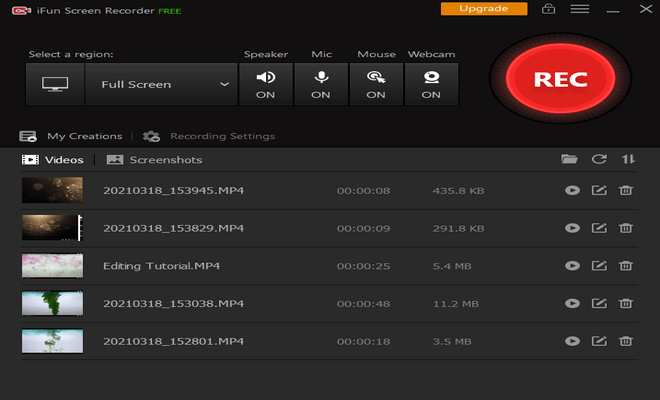 Get iFun Screen Recorder for Free
2. Bandicam
You can record not only the entire display or a window but also from a webcam and microphone. The software allows you to create layered videos for the webcam.
While OBS Studio is a versatile tool for screen recording, it integrates no video editor. You need to use other software like an iFun recorder if you want to edit your recorded video.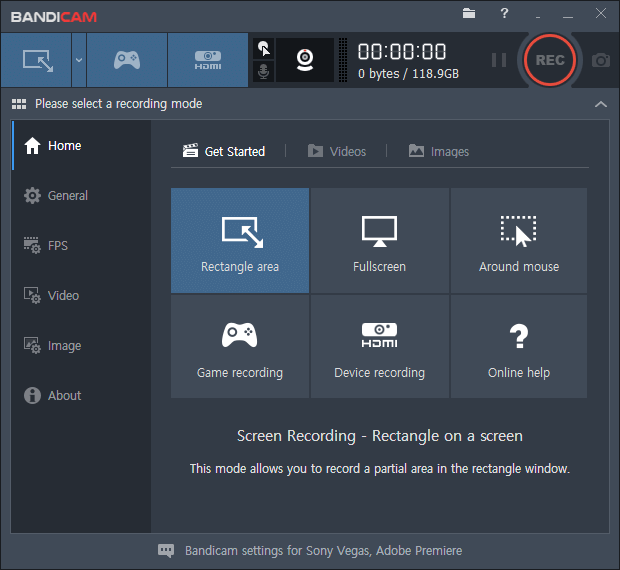 3. Action 
It is a lightweight tool that helps you to capture gameplay with a 4K webcam. The software is best to record live streaming.
The software enables you to save the video in MP4 format. It allows you to upload your gameplay to Facebook or YouTube.
You can make selections for recording a part of your PC to create impressive tutorials.[adsense]
Conclusion
There are many screen recorders in the market that you can use for game recording on Windows 10. But, if you want to record videos like a pro, iFun Screen Recorder is a great option. It's perfect for PC platforms to make great video game captures.
After recording the gameplay videos, you can edit them with built-in features. The software has many effects to help you level up your videos and make them stand out.