With over a billion users, Instagram has become one of the best social media platforms to showcase your products, build your personal and even direct traffic to your site! Wondering how it is possible? Well, one of the most reliable ways to gain popularity on Instagram or to achieve a wider reach on Instagram is to promote your content or products so that they end up on the feeds of countless people! Instagram growth service is quite beneficial to use in this regard.
If you are of the opinion that everyone needs big bucks to run an effective advertisement campaign, then you are wrong as what you really need is a good strategy and thorough knowledge about the demographics of your target audience. You need to strike a perfect balance between organic and paid growth so that your aim of attaining wider reach on Instagram is fulfilled in no time!
To make things a little easier, here are some tips that you can include in your plan to make the most out of paid promotion on Instagram: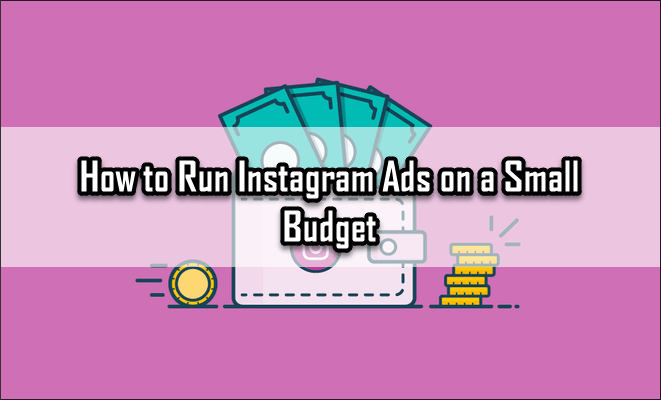 Pick the right posts
The first thing you need to keep in mind while promoting your brand is that Instagram has tons of users scrolling through their feeds throughout the day. But they hardly spend more than a minute on a single post, so to ensure your efforts don't go unnoticed, you need to pick eye-catching posts that will not only tell them about your product or brand but also compel them to share it with others. If you are wondering about ways to shortlist posts for promotion, the best way to do so is to look at your Insights.
Under the contents tab in Insights, you'll be able to see how well your posts are ranking in terms of engagement (it lists the number of likes, comments and interactions that happened on each post). You can then pick the best ones from the lot and push them ahead to the newer audience to achieve a higher rate of clicks per post and profile visits using the 'Create Ad' button. You just need to make sure that the posts contain vital information that you need to share about your brand, so people can always come back later on their own as well.
Test your strategies
The best way to limit your expenses is to keep a track of how your promotion posts are performing on the social media platform. If you are new to Instagram marketing, then you can set aside a small portion of your budget and try to see how it works for a few days. If you already know about the demographics of your audience, then it will be easier for you to test your method as you can decide whose feeds you need to show the ads in (be it people in a particular location, those who have visited your profile once or have interacted via comments).
It helps you in keeping a better track of how the ads perform and the traffic they bring in different types of scenarios in the form of different users.
Analyse which placeholder works the best
You must have come across sponsored posts and advertisements while scrolling or viewing stories. This is because Instagram allows you to promote your brands on three placeholders, the feed section, stories and the explore tab. You can cut down expenses by analysing and observing which of these placeholders generate the most engagement and interaction.
You can use the Breakdown tool available in Facebook Ads Manager (pick a campaign from the Campaigns tab, then go to the Ads tab in it and click on the "Breakdown tool" button) to find out which is the least expensive way to increase interactions and reach out to new people. You can also filter the results by delivery and placement to get more accurate results and optimize your advertising strategy accordingly.
Collaborate with influencers 
No matter what you try, you'll still have to dish out a minimum amount to promote your page or brand on this social media platform. But if you feel that your budget does not allow you to promote using Instagram Ads consistently, then you can look for alternate ways like collaborating with influencers, or popular people or experts from your field who have a decent following on Instagram and are willing to promote or give a shout out to your brand for a certain amount or a similar gesture.[adsense]
While this method seems more authentic, you ought to keep a few things in mind, like choosing the right person to promote your brand, their relevance to the product and the kind of audience they have. If you tend to miss out on any of the above factors, then this might lead to all your efforts going in vain as it won't yield satisfactory results. While I have tried to summarize it all in the four points mentioned above, it is essential to create proper strategies for top, middle and bottom of the funnel advertising to ensure higher engagement and conversion rates. While you can always learn from the key players who have managed to create a name for themselves without spending a huge amount, it's always great to use the trial and error approach to spread the word about your brand.