Whether you are a novice or an expert at in-person escape room games, we're certain you, your friends, family, and office teammates already want to give this life-sized puzzle, a la the internet, a "go". Here's a brief overview of what it is, and why you should definitely sign up for virtual escape rooms today.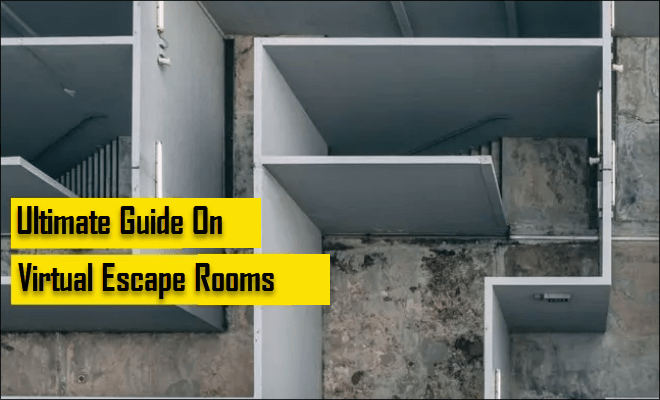 Virtual Escape Room Defined
A virtual escape room is a web-based and/or app-based version of the conventional roof-over-head "escape room". An "escape room" is a four-walled (in other cases, more than four) space where teams run against the clock to solve one obstacle to the next to complete the main goal of the "room-puzzle". More often than not, the said main goal is escaping the room itself. Hence, the name of the life-sized brain teaser.
Its virtual parallel still has these features. Only, "virtually". In other words, via simulation right on your computer screen. The overarching mainframe remains— passing through obstacles to receive clues. Then, adding up found puzzle hints to "escape" the simulated room. There may be other mini-goals within the game apart from escaping the room itself, too.
Clues, Obstacles, And Levels
Much like its face-to-face version, your favourite Escape Room San Jose recommends has hurdles and levels you need to pass in order to get to the next part of the room jigsaw. Some may need to be passed in order to reach the awaiting challenge, whereas others can be solved independently.
What's great about virtual escape rooms is that you can choose puzzle levels with a click. Where their face-to-face alternatives have setups that are almost always immovable, hence allowing only one level-plays, their virtual counterparts move beyond that. Players can set the game level, choose the number of obstacles to hop over, plus the number of members to join your team.
Why Virtual Escape Rooms
1. Besides Fun? Accessibility And Convenience
Virtual escape rooms can have you play the game with your friends and family from the comfort of your home or your desk at the office (or wherever else you may be, so long as you have your laptop with you, with the latter, working on a pretty stable internet connection).
You won't have to drive for miles to arrive at the escape room venue. Simply log on to your platform of choice, wait for your teammates to do the same, and you can start the game.
2. Variety
As briefly stated above, you will be provided with an array of options per game, per round. This diversity won't let the escape room puzzle ever go stale. Some mediums even offer the option of selecting varied themes and/or room types for a more exciting challenge whenever you and the gang log in.[adsense]
3. No-Waste Pastime Activity
Whether for adults or for kids, virtual escape room games are an excellent way to spend time leisurely without actually wasting it. Granted that escape room websites vary in terms of ages they allow for games, they have been proven to light up parts of the brain that have to do with logic and problem-solving, analysis, spatial and/or visual reasoning, memory, etc.
They won't "fry" your brain the way non-goal oriented computer games do. With Zscape Games San Ramon frequents, you'll be exercising your cognitive ability while having fun!