It is great that you have finally decided to purchase a motorcycle now that you understand the many benefits that it offers when travelling all across the U.K.'s roads and beyond. You're going to bring some much-needed excitement into your life and things are definitely looking up from here. All you need to do now is to figure out how you would like to pay for your motorcycle. You could put the money down on the counter and pay for it in full, or you could look at the other option which is financing the purchase of your motorcycle.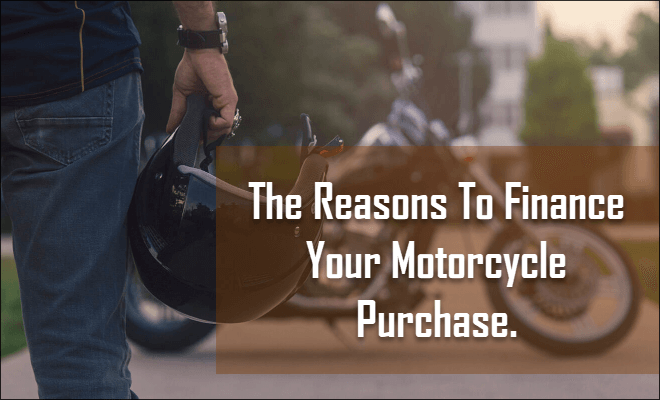 Figuring out which option is best for you can be a little difficult, but it isn't just a motorcycle that you're going to be buying today, it is also the associated safety gear that goes along with it as well. You do not want to be cutting corners when it comes to safety wear and so if you pay a lump sum, you might not have enough money left over to get the safety gear that you need. Financing the deal however, allows you to hold onto your lump sum, and you might only have to make a small down payment followed by regular monthly payments until the bike is paid off in full. When you call into your professional, local  bike dealership in Peterborough, you will be taken through the various options and hopefully you will make the right financial choice. If you still have not made up your mind, then maybe the following benefits of choosing motorcycle finance might help.
A better range to choose from
You never think about the reasons why you choose to purchase a car with a loan, so when you have only put aside enough money for a particular motorcycle, then your choices are rather limited. It's either that one or something cheaper, but you can go up in price. With finance however, every motorcycle in the showroom is up for grabs and the only difficult choice that you're going to have is which top of the range motorcycle that you want. The finance deals in these bike dealerships are really great value and you end up just paying a fraction more of the purchase price for the motorbike. It's very likely that you will leave the shop the very same day with your finance deal signed and a new motorcycle between your legs.
You stay in control
Finance companies understand that people live under different circumstances and that one finance deal that might suit one customer, might not suit another. They will allow you to stay in control of your finance payments and you can get to decide what is comfortable for you every month and how long you would like to make the payments for. In many cases you don't have to put down a first payment initially and so you are staying in control at all times of your purchase decision. To learn more about taking out finance and debt advice, please have a look here. [adsense]
These are only two of the many benefits of choosing motorcycle finance for your purchase and there are many more. This means that you get to keep the lump sum that you have saved up to buy the right helmet and the right safety gear, that is going to keep you safe as you travel around this great country of ours.