The reputation of your business greatly depends on the translation agency you choose to work with. The wrong agency could cause all sorts of problems when you change content. The last thing you need as a company is to have your message skewed because of a poor translator. Here are some important factors to consider when choosing a translation agency for your business.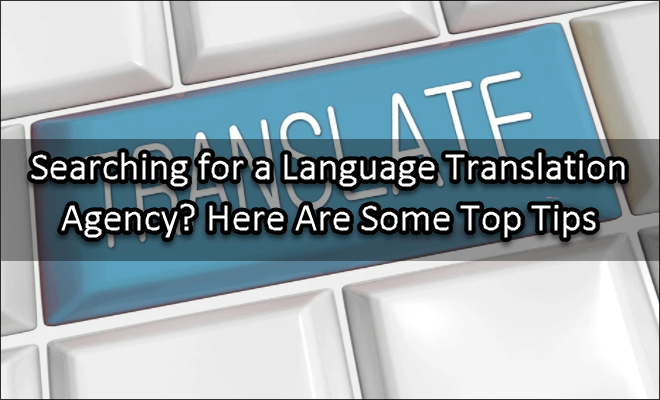 Understanding Business Needs
Before you hire a translation service like Global Citizens Translation, it is advisable to assess your business, so you know exactly what you need in terms of a translator. Some translators only specialise in certain areas whereas others have experienced translators that can deal with a variety of documents. All of the leading companies in translation services offer expert help in industries such as:
Law
Business & Finance
Media
Marketing
Technical & Scientific
Once you relay your needs to the translation company, they'll be able to put certified, industry specialists on the project.
Look at their Website
Some translation agencies have a lot of useful information on their website, so it is easy to learn more about their services by simply browsing around and opening various tabs. If you are looking for an expert translation service that deals with medical documents, have a look at the agencies website and see if they specialise in that kind of work. If you cannot find it on their business site, you may need to look elsewhere.
Finding a reliable agency for legal translation or any other specialist area can be a challenge as you will need a team who you can trust to produce flawless documents. When choosing an agency, learn as much as you can from their website and if you've any more questions get in touch with a representative. You'll need to be sure of the most important things, such as:
Certification & Experience of the Translators
Translation Methods
Pricing Transparency
Picking human-powered translation services offer greater accuracy and fluency.
In-Depth Knowledge
Not all translation agencies employ a variety of professionals with experience in a diverse set of fields. Although some general translators work fine for certain jobs, if you need something more specific, you must hire an industry specialist. They should have vertical expertise across an assortment of industries. Not all service providers can expertly translate legal documents or technical content. If you are confused about document certification, you can always take a look at these guidelines to learn more about certified translations.[adsense]
Turnaround Time
As with any business projects, you'll want to know about turnaround times as the quicker it can be done the better. If an agency works with translators in different time zones, make sure they can honour their commitments and deliver your projects on time.
There are plenty of factors to consider when choosing a language translation agency. There are a lot of translation companies out there and not all of them offer a high standard of service. To ensure your business partners with the right team, ask lots of questions and research several of your options. And here is some tips for your business to become more successful if you concern about inventory management.