Electronic files consistently make an advantage in today's generation. With its endless benefits, many people will now prefer having them on their phones than actual books. It is more convenient to share or upload a PDF online. On the other hand, everything could be better and less hassle if you could have a tool to rely on when something needs to be fixed.Maybe you need to edit a PDF file for your presentation; then, you might want to convert it to a Word format. A website like PDFBear is the best fit, which can help manage your PDF concerns. Discover more of its features and benefits below.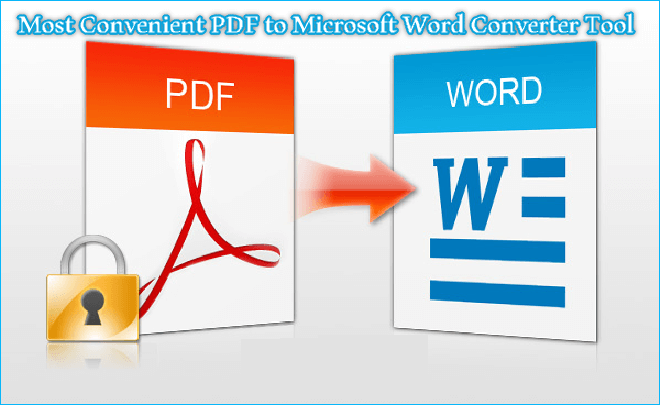 Straightforward Conversion Process In One Minut
The PDFBear's straightforward conversion process is made to value the time of its customers. Using this tool won't have to chase after their hectic schedule because it only takes a minute to convert a PDF to Word. Also, PDFBear does not require specific skills to fulfill the simple instructions.
To start the process, please follow these four steps.
1. Upload the PDF file that you want to convert by pressing the "Select Files" tab or simply drag the file into their server and drop it on the toolbox provided.
2. When the file is successfully uploaded, PDFBear will automatically start to scan and extract the file's contents and begin transforming the file format.
3. This time, let the tool do its part of the process. Please wait for a few seconds until it's finished.
4. Lastly, after a few seconds, your freshly converted Word document will be available for you to download and save. You may share the file to your Google Drive as well.
100% Free Conversion
One of the best things to love about this tool is its free services. Surprisingly, you can convert, merge, repair, compress, and even split your PDF file without paying charges, as long as you have the device and a strong internet connection. Other PDF sites are limited or require payment, which cannot guarantee a safe and quality process.
You will pay for something when you want to subscribe to their PRO version enabling you to avail more tools and advantages.
User-friendly Interface And Quality Result
Soda PDF features a user-friendly interface that includes the cool-to-the-eye color motif of the website. Also, the designs are simplified and kept organized. People love how PDFBear is so simple that they don't need to ask for help in manipulating the tool. Everything on this website is simple, and even beginners will likely have zero issues during the process.[adsense]
Besides its straightforward feature, PDFBear makes sure to provide only the best quality to its valued users. Collaborating with Solid-Framework helps the tool in keeping the original quality of your file.
All Platform Accessibility
If you have a problem with other tools because you use different platforms, with PDFBear, it's not a problem at all. The tool supports all different platforms that allow you to access their tools anytime. Whether you use Windows, Linux, or even an Android platform, you can always make file conversions at ease.
Cloud System
PDFBear enables cloud conversion, which makes it universally available. With this feature, you can easily access the website through the cloud. Since it's a cloud system, you don't have to download and install multiple applications to use the tool, as long as you secure the internet connection to run the browser.
Further, PDFBear will not consume your device's space storage during the process since conversion happens in the cloud.
Protected Conversion Process
Are you handling files with confidential contents? Do not worry! Using PDFBear will never compromise its confidentiality. With its advanced security system, you can make sure your files are safe on their server. This security technology disables unauthorized people from accessing your files.
Besides its advanced security system, PDFBear also uses a superior technology that regularly monitors if there's any file lingering on their server; it permanently deletes the files one hour after the conversion process.
Takeaway
Ideally, PDFBear is the tool that everyone needs. Its amazing features can explain why it is one of the leading software available on the internet today. To discover more tools to use, visit their main website.