Businesses across the world have had to rapidly change their IT systems and working processes to address the new normal. There is a prevalence of legacy IT systems across businesses as a result, according to Forbes, a situation where businesses have outdated and potentially unsafe IT systems that they simply cannot afford to move due to the risk of causing costly gaps in business services. However, the risk to business and security assurance that legacy IT creates will only get more pronounced over time. There are options for progress, however, starting with outside expertise, which can give real assurance that any system moves are going to be of high quality.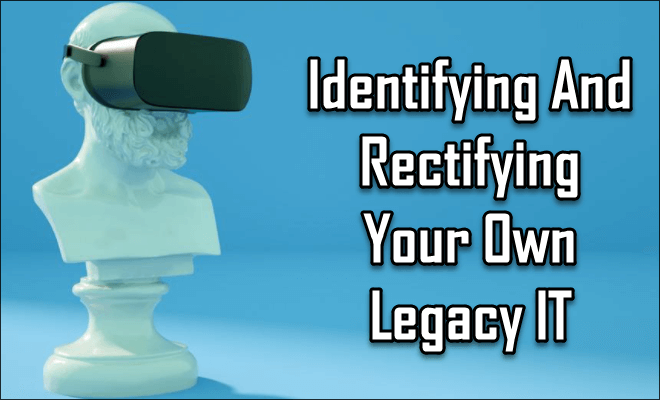 Managed IT
The best option is, of course, to get the experts in. IT outsourcing is not a new fad for businesses, especially small enterprises: the federal government report that a third of all businesses already outsource at least some part of their operations. One area in which outside management can immediately help, and is of current pressing concern to business, is communication systems. These providers of Omaha IT services say that looking to outside help to provide new communications systems for the business helps to move away from antiquated phone systems that work on legacy frameworks, and brings in a new, secure and modern way of working. This helps to shore up things on the security side, too, a major focus of legacy system renovation.
Tackling security issues
According to computer mag Computer Weekly, the biggest threat posed by legacy IT to a business is the cyber risk it enables. Legacy IT systems are hampered by a lack of official support from the producers of the software at that time, leaving it up to departmental IT staff to try to cobble together new patches and upgrades to respond to growing threats. With the weight of the international hacking threat, which often relies on exploits found in older software and systems, this can be a significant risk to the business. Making movements against this risk is something that can be accomplished with the smart use of modern software packages.
Moving via the clouds
Enterprise Project magazine highlights the key: using the cloud. This is nothing new to digital business, of course, and many of the complementary systems used in running an enterprise are already using cloud software. The key benefit of moving via the cloud is that data can be sequestered and made ready for customer and business use with minimum downtime. Having that multi-level system, where you can operate both legacy IT and new systems during the switchover, is absolutely crucial, and using the cloud to make any such move will help businesses to stay operational and active during the change.[adsense]
Expertise, management, and exploitation of new tech are principles that will help any business owner to ensure that they make the move from antiquated legacy systems a straightforward one. As the digital sphere continues to expand and multiply in users, the move from legacy IT needs to be taken sooner rather than later.