Nowadays, your privacy and security are of prime importance. This is primarily because ninety percent of our jobs are completed online. In such situations, keeping your crucial information hidden from the other parties becomes somewhat tricky.
When you are streaming something from the Amazon Fire stick, you need to have a VPN and create IPVanish account so that you see only copyrighted stuff.. Inability to do so could land you in trouble with the copyright checking authorities.
Here is how you can check if there is an active VPN connection on your Amazon Fire stick.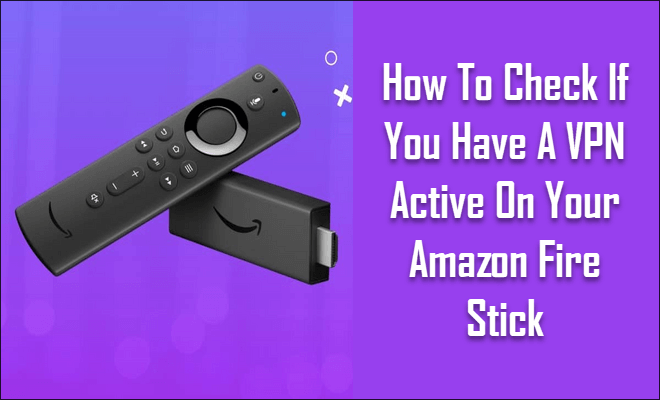 Steps to check
It is very simple and convenient to check the status of a VPN on your Amazon fire stick. In the beginning, you will have to find if there is a VPN service that is supporting your Fire stick. Next, you will have to install a browser. Follow the below steps to know whether you have a VPN service on the fire stick.
In case of any confusion, this is where you will learn more about handling the matter.
Step 1- When you open your Fire stick on its main menu, you will see a search button. You can type in the browser name in the search area.
Step 2- If you are looking for the Firefox app, you should see the "Firefox for Fire TV" open. Click on the same and install the app.
Step 3- After you have installed the app, you should select 'home.' Now, choose the installed app of Firefox.
Step 4- In the enter address area of the browser, you should type 'http://iplookup.flagfox.net.'
Step 5- Now press 'Enter,' and that will lead you to a specific website.
Now a new web page will show up, which will display the map of the location you are based at. Along with that they will also display the IP address and the country details.
If you can view all these details, it means that your Fire stick is connected to a VPN. On The flip side, if you see only the home location on the screen, it reflects no VPN connection to your Fire stick. In case you want to go back to your main screen, just press 'Home' on the remote control of your Fire stick.
An important detail
One thing that we think you need to know is that you cannot use a VPN with the first-generation Fire stick devices. The remote control of your Fire stick will tell you which generation fire stick you have.
For example, if you have an Alexa voice remote, your Fire stick is a second-generation device. On the other hand, if the remote just has a microphone, it is a first-generation device. Such devices cannot connect a VPN with the Fire stick.[adsense]
Unfortunately, the first-generation devices will show the VPN is connected to your device. But when you try to connect, you realize that it is not connected. Some VPN providers will confirm that they run-on first-generation devices as well.
However, none of them run, and they just claim to get you to sign up for their service. You can connect your VPN service to a second-generation device, and that is how it is.