I recently turned on my iPhone 6S and was genuinely surprised that the 6-year-old phone was still incredibly functional. It featured the latest updates, which was one of the few things that popped up immediately I opened it. iOS 14.5 on an iPhone 6S, I couldn't believe it. When I explored further, I found that it could still play games, decent ones but at low resolution. However, that's beside the point. This just goes to show that perhaps you don't need the brand new latest phone if what you want is a phone that perfectly does all the basics. You could realistically hold off on buying the latest one and wait for the price to drop or buy a refurbished one, and everything will perform just as well as store-bought.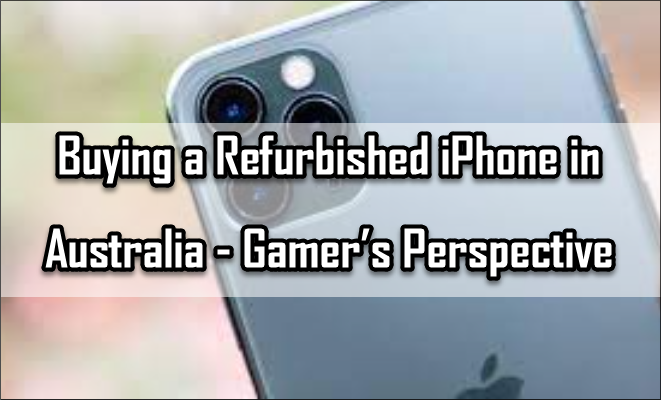 But do the same rules apply if you're hardcore user or you game on your phone? Could you still game comfortably on an older device compared to the latest devices? In this case, we put two phones head-to-head, the iPhone 11 and iPhone 12, to see which offers the best performance. I know what you are thinking isn't the newest and latest best for games, and you'll be right—to some extent. For gaming, you need a great display with a high refresh rate and colour accuracy, an ultra-fast processor with great graphics capabilities, high onboard storage, great sound, good connectivity, and above all, a premium feeling phone in your hands. The difference between the iPhone 11 and iPhone 12 is a year. So let's explore the difference a year makes to performance.
Display
The iPhone 11 has a 6.1-inch Liquid Retina IPS LCD with 625 nits(typ) brightness. By contrast, the iPhone 12 sports a 6.1-inch Super Retina XDR OLED with HDR10 and Dolby vision functionality and can reach a peak brightness of 1200 nits. OLED panels are preferred because of their colour accuracy. That said, both phones have a wide colour gamut and Apple's TrueTone tech that adjusts the screen based on the ambient lighting. It is also worth noting that both screens have a 60Hz refresh rate. The refresh rate affects how smoothly a game feels, but this shouldn't be a deal-breaker, given these phones are not dedicated game phones. Finally, both phones feature a notch, but it is barely noticeable once you are used to it.
Performance
The iPhone 11 comes equipped with Apple's A13 Bionic chip, while the iPhone 12 features the A14 Bionic chip. While the A13 Bionic is a 7nm+ chip, the A14 Bionic is a 5nm+ chip. This translates to faster speeds and low power consumption. In fact, Apple boasts that the A14 Bionic processor offers 50% better CPU and GPU performance than the A13 Bionic chip. Not to forget the addition of a 16-core neural engine that also receives an 80% bump in its abilities. Apple has, however, remained consistent on 16-core RAM, giving both the iPhone 11 and iPhone 12 4GB RAM and internal storage options starting 64GB, 128GB, and 256GB. All these are advantages to the user, but it's hard to ignore the raw power of the A14 Bionic chip. It is mighty fast and would make light work of most mobile games it is challenged with.
Sound and connectivity
Neither the iPhone 11 nor iPhone 12 have a 3.5mm headphone jack, which has been a tradition for a while now. Nonetheless, both phones use a stereo speaker with good bass and sound clarity for a phone speaker. It gets loud enough pretty quickly, and the haptic/vibration motors are also strong enough to take you to the centre of the action. While the iPhone 11 has to make do with 4G only, the iPhone 12 comes with 5G. So, if you are playing online, you don't have to worry about connection issues with both phones. However, the iPhone 12 definitely has an edge since 5G connectivity means faster internet speeds.
Battery Life
The iPhone 12 comes with a 2825mAh battery which is small compared to iPhone 11's 3,110mAh. While it is a smaller battery, the phone is better-optimized thanks to being on a 5nm+ architecture.  Both phones can stand upwards of 11 hours of regular use, but you can expect the numbers to go down for mobile gaming.[adsense]
Verdict
On the decision between these phones, the issue of costs serves as the most realistic differentiator. You can buy a refurbished iPhone from retailers like Phonebot, Jb HiFi, Harvey Norman and Officeworks in Australia at great prices and enjoy all the performance and specs for less.   You will have to look at both phones and see what features fit your end of the budget. If you intend on buying either of them, the iPhone 12 is a fantastic phone with the A14 Bionic chip, an OLED display, better battery performance, and stereo sound. While the A13 Bionic may not be the fastest chip at the moment, it was just a year ago and will handle most games seamlessly. The iPhone 11 and 12 are powerful smartphones, so the decision on which to buy rests on you.