As a home decoration enthusiast, there must be many areas you want to reach perfection in, whether it is by sprucing up your place with personalised plant pots or decorating the hallway with string lights. Attaining perfection in home decor is a myth. It is ever-evolving, thus, ever-changing. No matter what decor you use to spruce up your place, there will always be space for modifications. Here are some of the tips on home decoration that can simplify the process to guide you through this.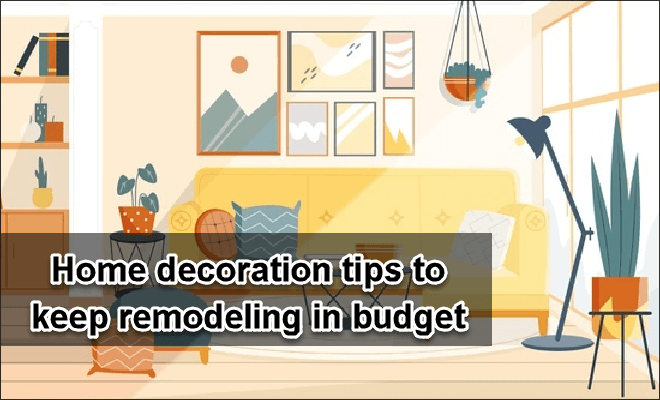 Tips on home decoration:
Trust your instincts! If it doesn't look right to you, change it.
Never underestimate the power of well-placed lighting. And yes, there is such a thing as too much light.
When you are faced with a permanent design element that cannot be "fixed" without tearing out the walls, make it look like a design choice. Green and pink tile in the bathroom? Dive into the 50s! Go retro to make it look like you meant it all along.
Remember to hang your artwork higher in places where you stand and lower in rooms where you sit. If you have to crane your neck to see it, it's hung too high.
A mirror can make or break a room.
Brightly colored accent pillows can wake up that beige couch and save you from design boredom.
Suffering from a case of the sleek, industrial look? Sure, it's elegant and contemporary, but it's also sometimes just plain cold. Be sure to add a natural element with texture to bring in some warmth and interest. Try a sisal rug, a bamboo lamp, a woven pillow, or a gorgeous tabletop plant.
Throw away those posters you had since college and invest in art.
Bring in the green. Strategically placed houseplants can instantly freshen a room. Many of them can even stand up to a bit of neglect. In exchange for a bit of water every week, plants do a world of good.
Speaking on ever-changing designs and modifications, the budget is another thing to mind while redecorating. If you are constantly altering the way your house looks, there is a good chance it will burn a deep hole in your pocket. Thus, go DIY!
Here are some budget-friendly DIY tips for home decor enthusiasts:
When visiting a DIY online store, most people will usually only have some idea about exactly what they require. The old adage, 'there's more than one way to skin a cat' applies when preparing to do a DIY job at home or in the garden. Typical jobs might include hanging pictures, fixing television brackets to the wall, or simply redecorating and wallpapering. Home tiling around the kitchen units or in the bathroom is on the expensive side. Keep that in mind.
Know exactly the tools and products you need for the job. Not only do you need the right tools, but you need the right material. This will help you save a lot of money.[adsense]
Before visiting the DIY stores, you need to fully understand the task at hand, budget for removing debris, etc. Doing so helps you identify the correct tools and saves a lot of unnecessary money wastage. After all, the quality of the product used is also essential. Whether you plan to spruce up the decor or not, that is a design decision.
It must never be an issue of corrosion or bad quality fixtures. After finishing the job, you do not want to be left with work that will need replacing after a year or two due to corrosion or sub adequate materials.