Are you a resident of Singapore? Do you find yourself struggling while typing in your native language? If yes, we suggest you to go with Helakuru download. Word Predictions and Voice Typing are supported for the Sinhala and English languages, respectively. Helakuru download enables millions of people in Sri Lanka to type in their native Sinhala language on their mobile devices.
Smart Phonetic and Smart Wijesekara keyboard layouts for the Sinhala language are also supported by this software. You can use Nelakuru to type in Sinhala or English more quickly than ever before since the keyboard layouts that Nelakuru uses are very simple and easy to learn, making them suitable for both those who are new to Sinhala typing and those who are already proficient in the language.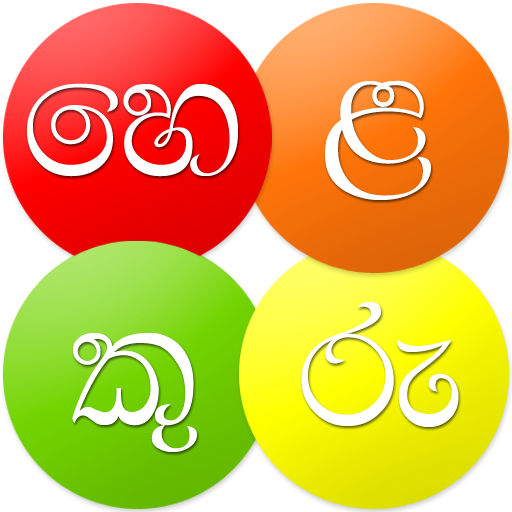 Sinhala Keyboard
You are able to enter in English characters and have them instantaneously transformed to Sinhala when using the Sinhala Keyboard. You do not require any additional Sinhala input tools if you use this Sinhala keyboard to type because it is the quickest way to text in Sinhala.
It works throughout any programme on your phone, which means you no longer have to copy and paste. This is the most up-to-date method for typing Sinhala letters on Android as well as the most user-friendly Sinhala typing keyboard. It supports over 21 different colourful themes and has simple settings.
Bobble Keyboard Sinhala
The finest Sinhala and Tamil keyboard experience in 2022, with tonnes of new features like Stickers, GIFs, themes, fonts, and more. If you use an Android device in Sri Lanka, you should download Bobble Keyboard for Sri Lanka. You can use Bobble's Sinhala Keyboard as a Singlish to Sinhala Translator, or you can type in Sinhala directly, making it the quickest and most up-to-date Sinhala typing keyboard for Android.
The included Sinhala dictionary is excellent, allowing for effortless translation from the Sri Lankan language to English. This keyboard also includes a voice-to-text function, making it easy to type in Sinhala or Tamil.
Create your own unique Whatsapp stickers and use them in conversation. You may make the Sinhala keyboard on your Bobble unique by downloading free themes or creating your own themes and uploading them. Use the free emoji keyboard on Bobble to send emojis and emoticons.
Dream Keyboard Sinhala
With Dream Keyboard Sinhala you get all the advanced features for free. You will get two types of keyboards for Sinhala typing, Wijesekara keyboard and Singlish keyboard. Another perk of installing this application is that you will get free themes. Get ready to experiment with 120+ themes in 6 categories, all for free! Moreover, you can also follow the app creators on Facebook if you're looking for instant updates of the app.
Conclusion
You can try all these different types of apps like Helakuru and decide which one's the best for you.