Nowadays, when you start a business, no matter which type of business it is, you will soon notice the importance of having a one-quality webpage. To create one page, there is sometimes a lot of work, especially if you don't have some solid experience that you can use to make things faster. That is why many website owners choose web developers, designers, SEO experts, and software engineers to make a solid start in the online world. This is an excellent and professional way to do the work, but it is also a costly option. Not too many people have sufficient funds to hire professionals to do the leading work on the web page design and functions. Thankfully there are other effective ways to start your business and to build a good webpage, and of course, we are talking about WordPress. This is one fantastic and professional platform, thanks to which you will develop your site and start your business successfully.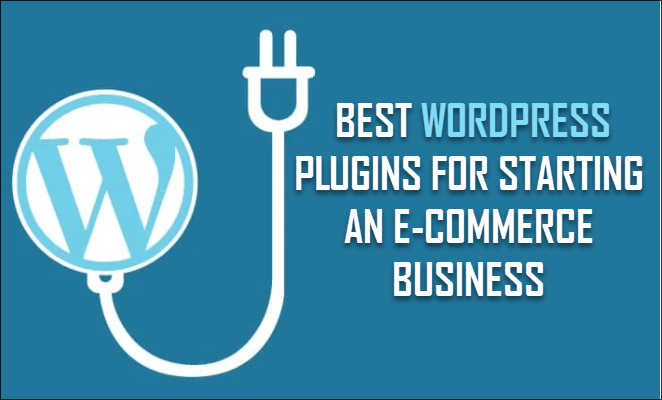 With WordPress, you will easily create a website for your blogs, eCommerce, and other work. To do it, you don't need any additional knowledge in website development; everything is clear and easy to do, and you will not have any problems creating a good-looking site. You can also improve your site further by using many WP plugins and tools offered to you, thanks to a strong community of WordPress developers and companies. Using good and professional plugins is crucial if you want to create and maintain a good website. If you choose good and reliable plugins, then your chances to succeed are getting significantly bigger. To have a good web page, you need to find plugins that will help your web page become functional, improve your site's speed, SEO rankings, user experience, navigation, and many more. Plugins like this are essential if you have an eCommerce business since the conversion is probably the most critical piece of the whole business puzzle. Factors like speed, functionality, site optimization, site elements, etc., can influence your conversion ratings. That is why you have to pay attention to this when you start or increase your eCommerce business. This article will give you a list of plugins that every website owner has to use when they want to begin or to improve their eCommerce business.
WP Reset
This is one important tool that will ensure that your site remains clean, optimized, and always functional. The WordPress Reset plugin is a WordPress development tool that is very easy to use, and you don't need any advanced knowledge in website development to handle it. You can develop, debug, and maintain your WP site thanks to many valuable features that WP Reset offers you. For example, you can use the Snapshot feature to restore previous versions of your site, just in case if something goes wrong with the site's updates or you are under malware threat. You can build a collection of your favorite plugins and themes, saving them just in case you need to reset your site or if you decide to start a new one from the beginning. Emergency Recovery Script is there to save your day if your site gets broken, you can't access admin or similar critical issues. This feature will help you get a site up and running very fast, keeping everything under control. Cleaning tools are one awesome feature that will save you a lot of work by helping you to remove all unnecessary themes, elements, plugins, and more, saving you from the big mess on your site that can make it significantly slow. There are other vital features like Nuclear reset, Automatic snapshots, The Cloud, and many more. This all makes WP Reset one of the best plugins in this online world and truly a must-have for all website owners.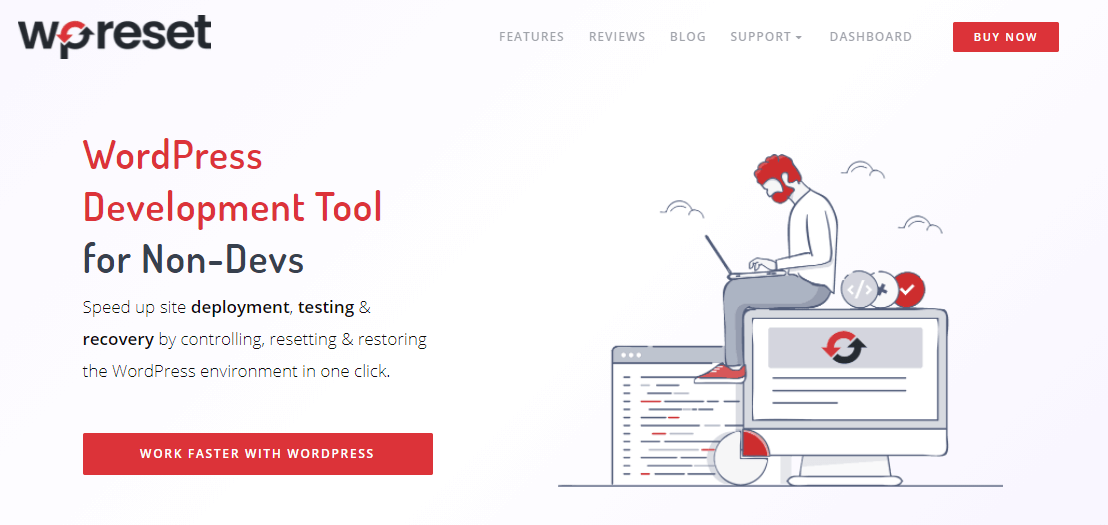 UnderConstructionPage
This plugin is handy for starting a coming soon page that will show your users that your page is in the process of launching. This plugin is handy when you want to improve your SEO rankings or if you want to expand and build an influential newsletter before you start your webpage. It offers plenty of features that will help you to organize your business much better. There is a beginner-friendly Drag and Drop Builder with whom you will build your site faster than usual. There are more than 2 million Premium images in HD and 4K resolution that you can use on your site. Also, there are 270+ Templates with whom you will successfully build your landing page, maintenance page, or coming soon page. The traffic Tracking feature will help you to generate your traffic and leads via inbound links that you can share with one click only on your social media platforms or on your affiliate page. There are more amazing features on this plugin that you can easily use to make your site even better. We also have to mention the Maintenance mode that covers your webpage if it is not functional in case you do updates and repairs, making your environment entirely professional. This is why you should pay close attention to this plugin when you start your webpage because it will help you significantly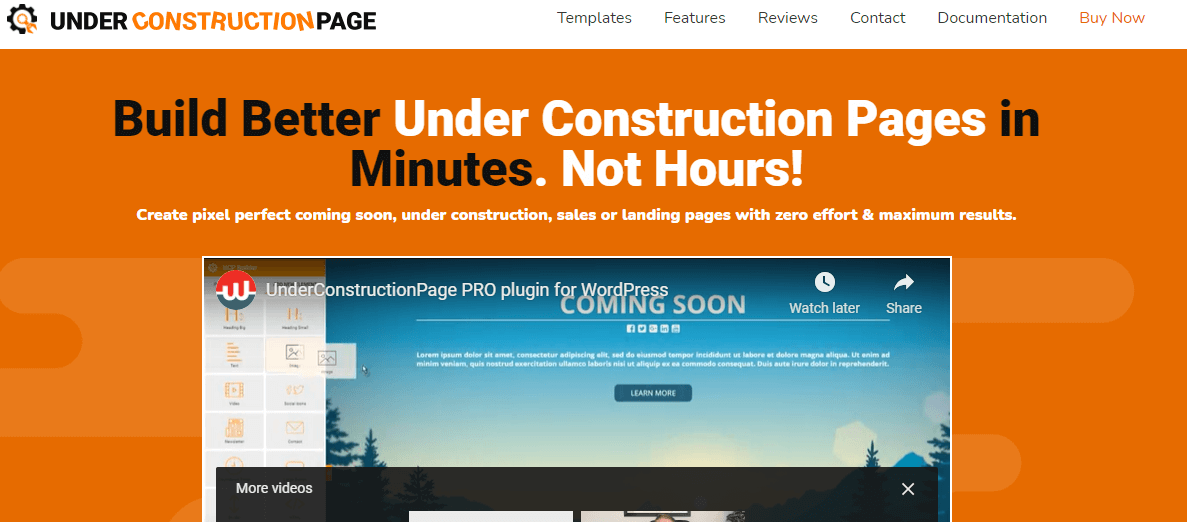 WP 301 Redirects
Once you start working on your eCommerce business, you will quickly notice the importance of SEO and how much you need to better SEO rankings. Thankfully, a plugin will help you do just that because WP 301 redirects help you fix the two most overlooked SEO issues: Redirections and 404 errors. Thanks to its features, you will instantly take complete control and redirect WordPress no matter if you have changed your URL structure. You will be able to ignore all bad traffic by avoiding all bad bots, and build chart will give you the information that you need to know about critical analytical aspects of your site's traffic, and you can also count on fast and friendly support provided by the developers of this great plugin. So to improve your SEO rankings, you should use this plugin and all of its powerful features.

WP Sticky
WP Sticky is a tool that helps you to further improve your site by adding sticky elements like a sticky header, sticky menu menu, navigation, widgets, and more. Your conversion rate will get much higher thanks to this plugin, and all-important buttons will be visible to your users and visitors. WP Sticky offers you plenty of features, and most importantly, you will make elements sticky very fast, and you don't need to mess with any code at all. You only need to pick the elements off the screen and make them sticky. This tool is compatible with all themes, page builders, and plugins, and also you can count on full support from the developers of this great plugin.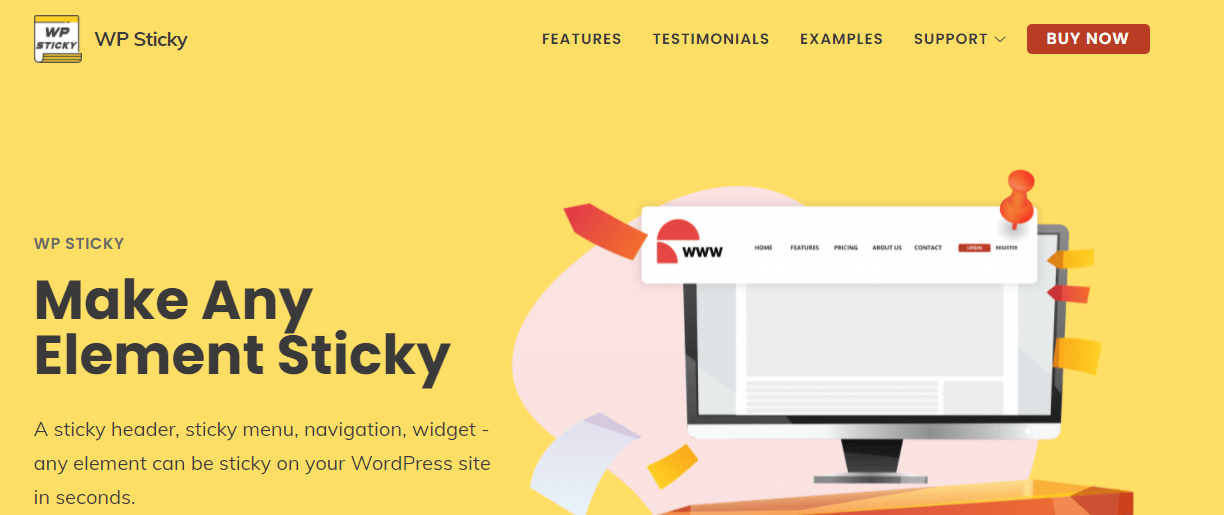 Google Maps Widget
If you have a business, you also most likely have a physical address where your clients and potential partners can find you. People need to know how and where to find the exact location of your business. That is why plugins like Google Maps Widget can help you a lot since they will make your business look utterly professional while giving your clients the exact location of your work on your webpage. This easy-to-use plugin offers you plenty of features; you can create as many maps as you want and add an unlimited number of pins. You can use maps everywhere on your webpage, it is also mobile responsive, and it is easy to customize all the maps thanks to this tool. Other benefits of using Google Maps Widget include significant savings on API calls, full client support, and keeping up the site's speed, which is very important. Google Maps Widget has you completely covered in all critical areas regarding the location of your business and other details that need to be shown on the maps.[adsense]

Conclusion:
Starting a successful eCommerce business will not be easy if you don't have a proper webpage to begin with. That is why using good plugins can be described as a key to succeed in the online world with a lot of competition. With plugins mentioned in this article, you will have one good and safe start to your adventure while saving yourself a lot of time and money.
Author Bio:- I am Naveen Kumar a digital marketer and a content outreach like to write on various topics which include technology and website development also like to contribute for other author on my free guest post sites