Australia's trucking industry is estimated to have an AU$103 billion annual revenue. The trucking business also employs over half a million people with jobs ranging from logistics, warehousing, road transport, and the stevedoring sub-sectors.
If you own a trucking business, getting a new truck is an expensive investment. Most often, the wrong financing can put your operations off the road because of skyrocketing interest rates. And this is where truck finance comes in.
Moving companies and various industries requiring long-haul vehicles benefit from truck financing in several ways. But it would be best if you got financial backing that won't burn a hole in your finances.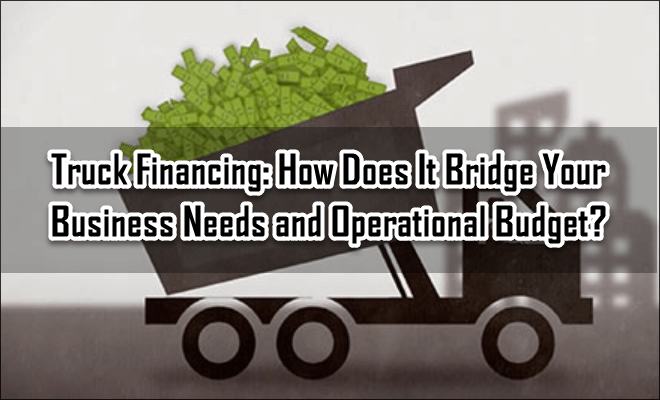 Understanding the Nature of a Truck Loan
A truck loan is one of the many financial products available from various banks and lenders. It allows you to purchase an additional fleet for various business and commercial purposes. In the Australian market, truck loans are available from dealerships and major financial institutions.
Getting a truck loan is sometimes an inevitable part of business growth for most Australian trucking businesses. It allows you to purchase or have a vehicle refinanced to meet your obligations and cushion financial burdens.
Owning a truck and maintaining it can take a significant toll on your business finances. And this is true, particularly if you are running a small venture. If you aim to increase your small business's potentiality, getting a financing option is what you need.
A Truck Loan Resolves Other Financial Issues
Getting the right backing often takes the cut for survival. Most businesses run on a tight budget, that getting a new fleet is almost impossible. Additionally, other issues spring from your day-to-day operations, making it harder to maintain your business.
Truck finance will work towards a new vehicle purchase, but it is also used for various other operational problems. Most often, businesses short on funds seek for truck finance options to fill in financial gaps that would affect their operational goals.
Vehicles need regular maintenance to preserve their working condition. Tire and oil changes, engine maintenance, and regular vehicle check-ups require you to hire a professional technician. The day-to-day expense also becomes a part of your working capital as a truck operator, and a truck loan is sometimes used to cover these additional issues.[adsense]
Getting an Equipment to Make the Most of Your Money
Financing for a new fleet can help your company survive economic downturns. It only requires you to make the best decisions during the purchase and the financing aspects of the whole buying process.
A smart business owner knows the pros and cons of purchase and clearly understands its accompanying returns. Nonetheless, a truck financing option can bridge your business towards greater success. It is because you can allocate your money for other operational needs. A truck loan is the best solution to buy new equipment for your moving or warehousing business without being financially burdened. Payments are usually negotiated according to your capacity for repayments.