With the implementation of Human Capital technology, human resources teams can be improved by a significant margin in terms of operational efficiency and performance. HCM technology, when implemented, allows them to automated key tasks, providing flawless access to data and information, and easing the process of creating analytics-based insights.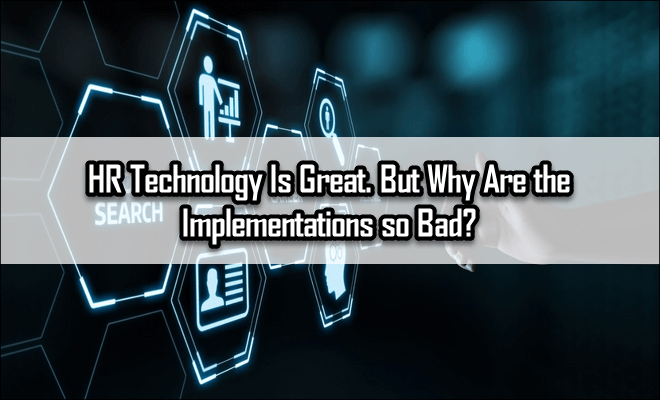 Not only that but with HCM implementation, HR teams can improve their efforts to attract and retain talent, engage and communicate with employees, and streamline payroll and benefits processes. With that being said, you don't see a lot of companies implementing HCM technology; have you ever wondered what's the reason behind it? It's not that the HCM technology fails certain times, but the companies' ways of implementing the technology that fails. One of the most common errors that companies make, is approaching these implementations as technology projects when their approach should be as overhauls of business processes. Below, we've mentioned three principles that companies should keep in mind while implementing HCM technology.
DEVELOP A FUTURISTIC PLAN TO ENSURE ORGANIZATIONAL READINESS:
Before implementing HCM technology, most companies lack organizational readiness, one of the main factors in the failure of the technology with their systems. As mentioned above, implementing such technology shouldn't be viewed as "technology implementation", but rather a business process redesign; for that proper groundwork must be laid.
There are a few things you need to consider, and the first one is to select a technology platform. Companies compare different platforms while selecting one for themselves, and while doing so, their main focus should be figuring out how the technology will help achieve their business goals and process improvements.
Solutions used to be largely on-premises, so it was easier to customize features and functionality. But that's not the case as of now, solutions are now more standardized in the cloud. So, an organization should focus on completing proper scrutiny during the selection process; the HCM platform selected will then contain most of the features needed. A large amount of focus should go on the system's usability.
HR leaders should face questions like:
Will the system help in the improvement of talent acquisition efforts and automate several processes related?
Will users other than the HR team be able to interact with the system easily?
The focus should be changed from features and functionality to usability and business goals, allowing HR leaders to select the correct platform needed by their organization. HR leaders must also secure executive support, and make a clear business case for the technology, outlining all its benefits, especially in the case of HR software for small businesses.
FOCUS ON PROCESSES BEFORE THE IMPLEMENTATION:
Failing to redesign processes apace with technology implementation will lead to limited benefits in several categories. What the HR team is doing, in this case, is dropping a new technology platform on outdated processes when it's crucial to modernize business processes to enjoy the full advantages of the technology.
First, start with thorough process documentation; that includes outlining HR processes used by the team at a specific moment. After that, see how you can grasp the capabilities of the new system, allowing HR processes to be completed more efficiently and effectively. Once you've done all that, implementing new technology will pay dividends when the company goes live with the technology.
This requires more time to be invested in the planning and process redesign phases, making the transition for its employees much easier.
MANAGE CHANGE EFFECTIVELY:
The last and crucial part of technology implementation is how well HR leaders handle/manage changes. While embracing new technology, sometimes it's important for employees to change their behaviors in troublesome ways. Hence, it's crucial for HR leaders to offer thorough technical training of the new system and immersive training on the new business processes. With that said, it's important to devote time and resources on a large scale to this part of the project.[adsense]
All employees must embrace the new process and technology for it to work effectively. HR leaders must prepare for the implementation and carry out the implementation afterward; completing the job requires a lot of time and energy which an HR leader must be ready to offer for the company. With that said, we've concluded the three points. Some HR teams do fail to realize the full benefits of HCM technology, but that shouldn't alter the decision of other companies; the use of this technology can be extremely beneficial if implemented correctly; something most companies fail to do. But, with a little devotion, and putting time and effort into the project, all that can change. Companies need to prioritize organizational readiness, process refinement, and change management will enjoy the complete benefits of HCM technology.