Product photos are essential in the world of online purchasing. In a single day, a potential customer can browse dozens, if not hundreds, of products. Your product photographs must be high-quality and HD in order to stand out. But how can you ensure that your images are always of high quality? The solution is AI upscaler, which is a great tool for upscaling images online in only a few clicks. Image Upscaler lets you add clean and clear textures to product images, making them more precise and eye-catching. Here's how to use VanceAI.com photo enlarging tool to make your product images more delicate and alive in only one click.
Why Is It Important to Have Attractive Product Images?
When it comes to product photography, high definition is always important. This is due to the fact that high-definition photos create clear, concise visuals that allow potential buyers to see exactly what they are looking at. Furthermore, high-definition photographs are simply more aesthetically pleasant than lower-quality alternatives, and can often mean the difference between a client picking your product over another.
In high definition image, almost any product looks better. The colors are more vibrant, the textures are more detailed, and the entire aesthetic is more polished. This is why, no matter what you're selling, high-quality product images are essential.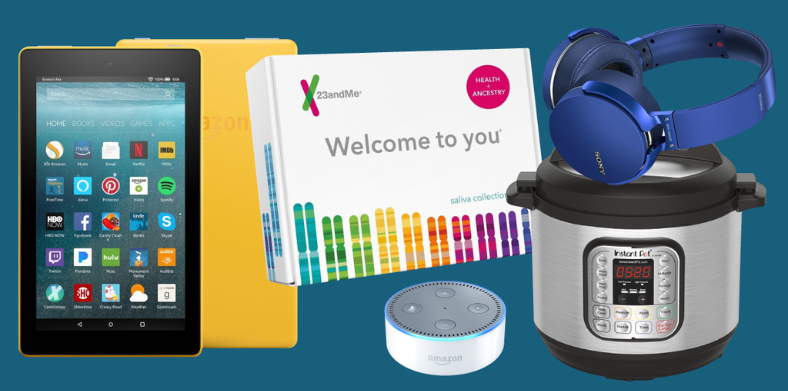 While basic photos might provide potential clients a solid impression of what your goods looks like, gorgeous images can wow them. It's worth investing in high-quality photography if you want to present your products in the best light possible.
HD images can help you sell more things in addition to appearing amazing. Customers are more likely to purchase from companies that display their products clearly and professionally. With HD photographs, you can show potential purchasers exactly what they're getting, increasing the likelihood that they'll buy. Investing in high-quality product photography is always a good idea, no matter what sector you're in. High-resolution images will make your products appear their best and provide potential customers a clear understanding of what they're purchasing. With so many advantages, there's no excuse not to invest in HD product photographs.
Why VanceAI Image Upscaler?
VanceAI Image Upscaler is the world's leading landing upscaling technology, allowing users to automatically improve image quality online. In a matter of seconds, anyone can upscale photographs up to 2x to 8x with no blur or pixelation. Its revolutionary AI upscaling functions are ideal for creating delicate and lively product photos to improve the customer experience in presentations, printing, online shopping, and design. You can enlarge your photographs by up to 800% using VanceAI Image Upscaler. This means that you can increase the size of a small image without sacrificing quality. The application also includes image denoising, AI sharpening photographs, and other capabilities that make it the finest choice for product photography. Batch processing, which enables you to process numerous photos at once, is one of these functions. This saves you time and improves the efficiency of your workflow. Consider the shoe image below, which has been upscaled by our online Image Upscaler. The end product is fantastic, and the output image is ideal for internet sales.
How to Use VanceAI Image Upscaler?
VanceAI Image Upscaler produces delicate images quickly and easily. Simply follow the procedures outlined to create live product photos in order to increase selling rates.
Method 1: Go to the Image Upscaler's Product Page
Step 1: Visit the product page of VanceAI Upscaler and select and upload the low-resolution product picture by hit the "Upload Image" button.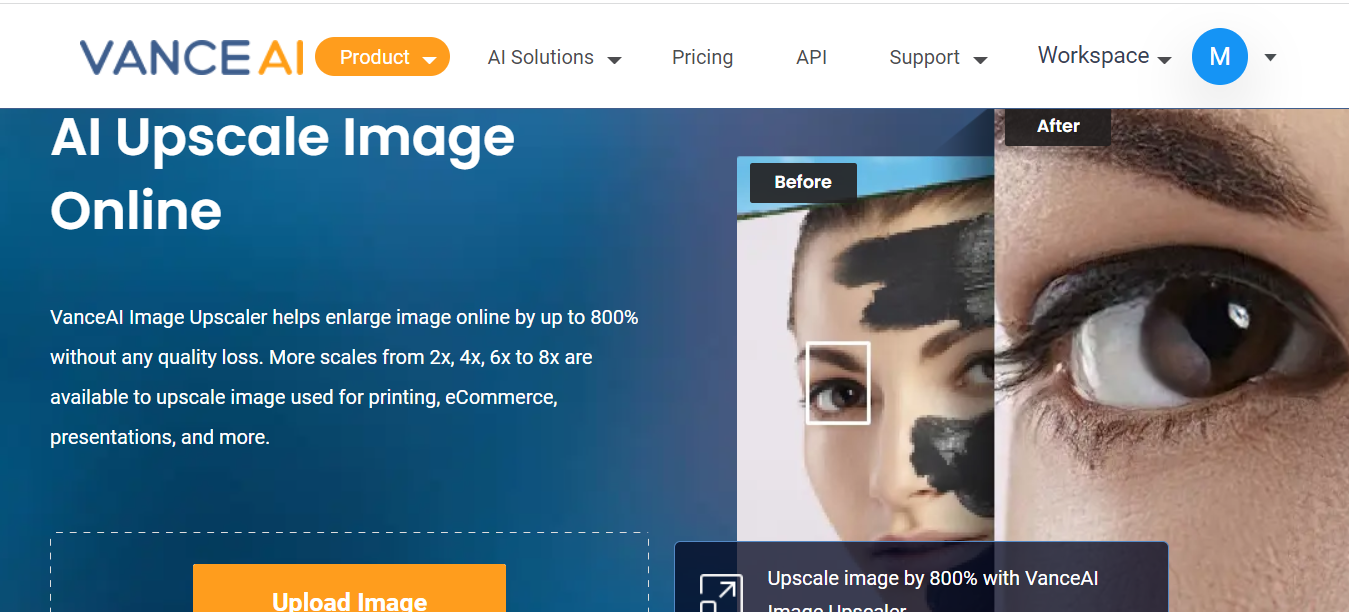 Step 2: After selecting the appropriate model and scale, press the "Start to Process" button to allow our Image Upscaler to upscale your product image. It only takes a few minutes 3 to complete the photo enlargement procedure.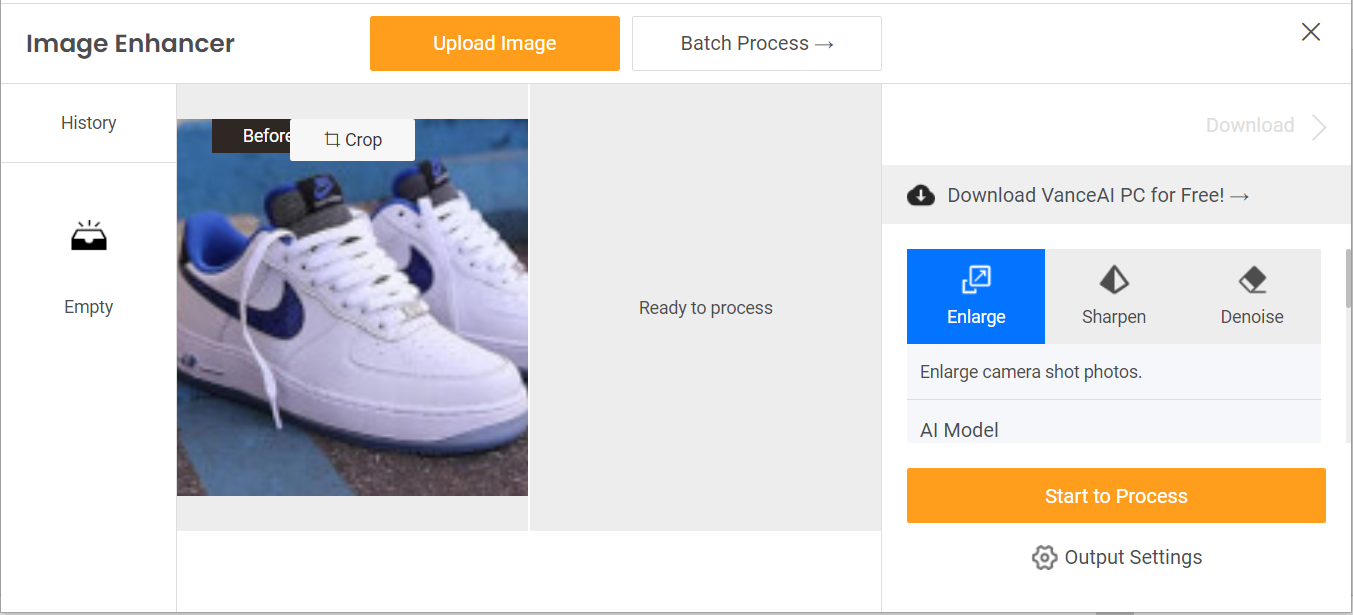 Step 3: When your alive product image is ready, save it by clicking the "Download Image" button. Using Image Upscaler's Product Page, you can AI upscale an image in three clicks.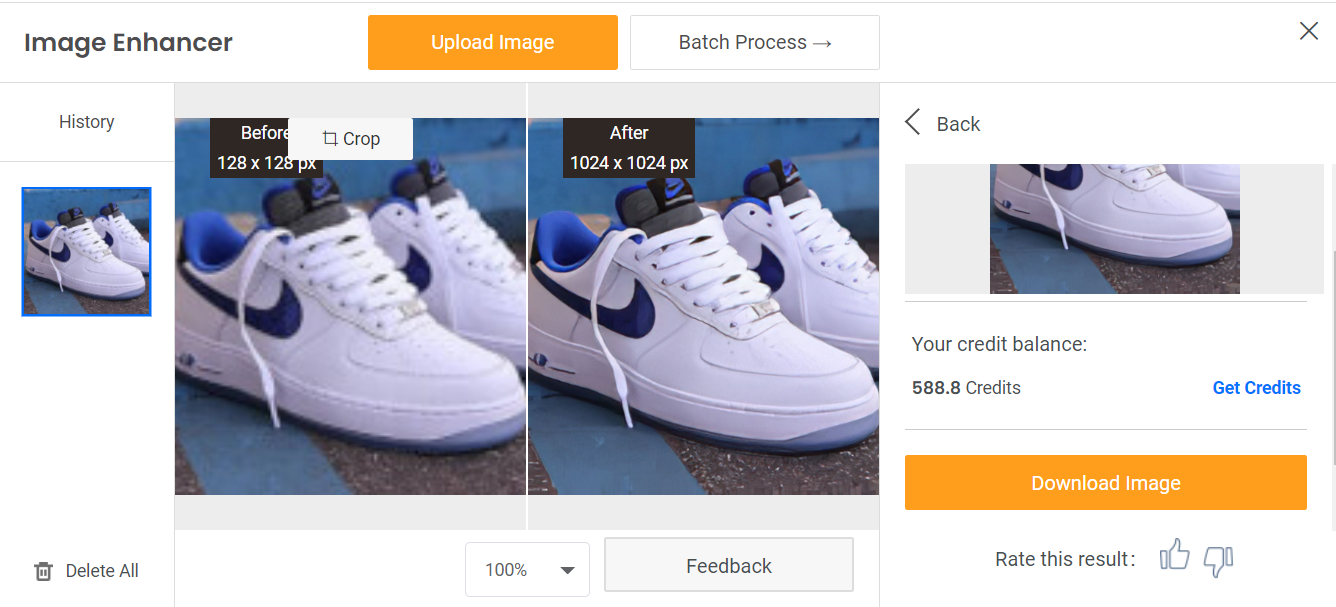 Method 2: Visit the Upscaler Workspace to Process Image
The second method for creating delicate and lifelike product photos with AI Image Upscaler is VanceAI Upscaler Workspace. Simply submit any low-quality product image and click the process button to have AI upscale it. It simply takes a few minutes for Upscaler's Workspace to complete the entire upscaling procedure. To save your delicate product image to your device, click the "Download" button.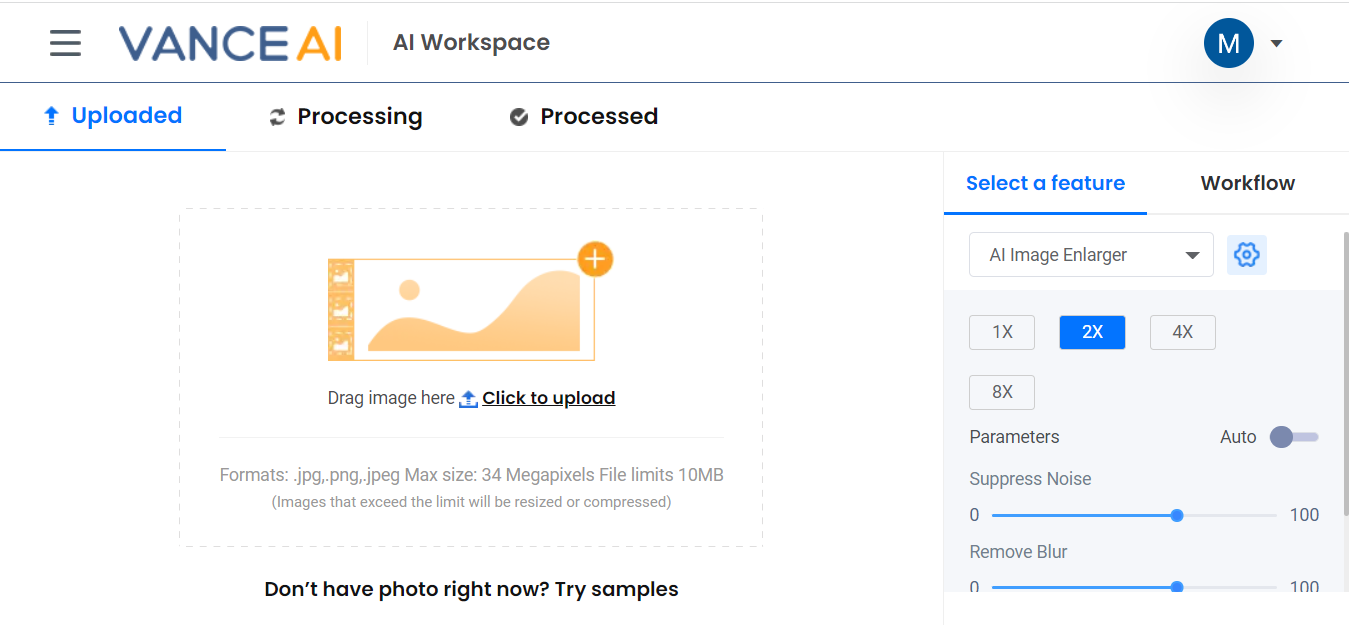 About VanceAI
VanceAI is a great online platform for AI enhancement, lossless AI upscaling, denoising, AI sharpening, background removal, AI photo restorer and more in order to create delicate product photos. VanceAI's AI unique tools include a variety of remarkable capabilities that make it the finest choice for product photography. VanceAI, with its creative, productive, and AI photo improvement features, is available on Windows, macOS, iOS, and Android at any time. The finest thing about the VanceAI is that it produces the best results in a matter of seconds. how simple it is to utilize Furthermore, if you want to eliminate fuzz from your images or sharpen photos online, use VanceAI Image Sharpener. VanceAI Image Denoiser can also remove grains from photos, resulting in crisp and sharp images in a matter of seconds. In short, VanceAI provides the greatest services for creating delicate and lifelike product photographs at reasonable prices.
Conclusion
Finally, VanceAI Image Upscaler is a go-to handy tool if you are seeking for HD product photos, which are always vital because they may aid enhance your online sales. The AI Upscaler analyzes the image and automatically sharpens and clears it. Furthermore, if you're seeking for a quick and easy approach to create legitimate passport images, VanceAI Passport Photo Maker is an excellent choice. You should use it to make passport photos because it is simple to use and quick.
Bonus Products from VanceAI
VanceAI Photo Editor
VanceAI Photo Editor is a toolset of basic and AI photo improvement capabilities designed to speed up productivity while producing stunning images. Cropping, rotating, resizing, and adding texts and filters to make your photographs appear amazing can all be done in a matter of seconds. Colorize your photos, recover outdated photos, remove background from internet images, and upscale your photos up to 4x in one click using its AI-trained algorithms.
VanceAI Image Compresser
VanceAI Image Compressor is an AI-powered image compression tool that can assist you lower image file size without sacrificing image quality. The best part about this program is that it is free to use and can compress up to 100 photos. VanceAI Image Compressor uses powerful compression methods to minimize image file size.
VanceAI Passport Photo Maker
VanceAI Passport Photo Maker is a quick and easy solution to create excellent passport images for several nations. VanceAI Passport Photo Maker is an excellent alternative for creating official passport images in a matter of seconds. You may make high-quality passport images that meet all standards with only one click.