Today, on the Internet in different countries, for one reason or another, certain sites, social networks and other projects may be blocked. Fortunately, modern technology allows you to bypass these restrictions and get to the information you need. In the article below, we will look at a couple of techniques on how to do this: using anonymizers, VPN, proxies and special plugins.
Browsers-anonymizers
This option is suitable for mobile devices with both iOS and Android. The most common browsers are Onion, Puffin, Opera mini, Orfox.
For these operating systems, there are also applications for anonymous visiting of any sites, for example, Betternet (iOS) or Orbot (Android).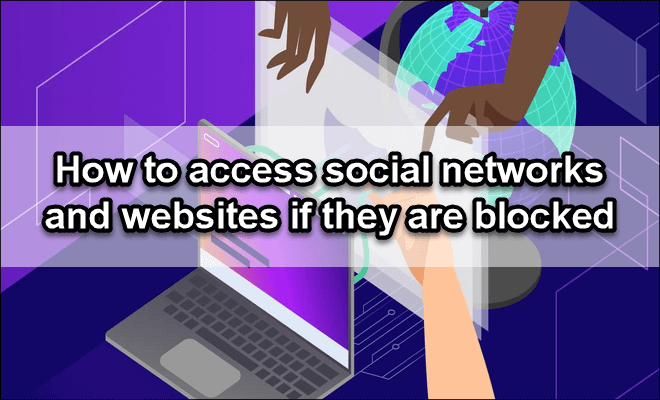 Using Proxies
When using this method, the intermediary computer through which you access the network turns out to be "registered" in another country where certain restrictions do not apply. Many proxy servers are free.
The disadvantages of proxy servers, especially free ones, are slow loading and lack of security. Experts do not recommend entering bank card passwords – it is not for nothing that they say that "free cheese is only in a mousetrap."
An alternative can be reliable proxies that you buy from trusted companies. For example, the You-Proxy.com service, which provides private proxies that are not available to other users, has proven itself quite well.
With its help, you will definitely get to any website, while you may be a "citizen" of very many countries of the world – from the EU, England to Poland or India. Provider provides high uptime, minimal ping and technical support.
VPN
Personal computer users can use VPN (Virtual Private Network). Built-in VPN has Opera browser. In its settings, on the security tab, set the VPN engine to On.
On the Internet, you can download an application to install the Tor browser, which is designed specifically to bypass censorship and other restrictions. For the browser to work correctly during installation, you must select a low security level. You also need to make sure the system time is set correctly.[adsense]
It is not recommended to install any settings or plugins in the Tor browser. This could violate the user's privacy.
Plugins in the browser
If you don't want to install third-party applications on your computer, you can simply install plugins in your browser. There are two handy extensions FreeGate and Browsec, but they may not work in all browsers.
Better to use plugins in Google Chrome, Opera or Mozilla Firefox.