No matter what antivirus protection you are using, if malware goes beyond your antivirus utility, the consequences can be nasty. It will disable your computer security program, can steal your sensitive information. Therefore, you have to use an advanced antivirus tool to keep your computer security system on top.
However, if you are looking for effective bugs to prevent malware and all other viruses, you should go for FixMeStick. It resembles a USB drive and offers the most convenient and easiest way to remove malware & virus. You have to plug it into the USB port, and then it'll scan, reboot, and clean your computer from malware and other threats. You can learn more details about FixMeStick by following the whole detail.
What is FixMeStick?
What is FixMeStick, and what is the purpose of it? Well, it is an automated malware removal and computer virus removal device. It is a USB device-based external hardware-based product that can remove all types of viruses from computers. FixMeStick also perfectly works and detects viruses that remain undetected by software antivirus programs.
Plenty of people asks  is the fixmestick any good or not. Well, this is a bootable, self-updating, Linux OS-powered USB anti-virus device. Therefore, it will let you eliminate virus and malware infections from your PC and Mac. FixMeStick also perfectly works on computers that usually can not be bootable by OS-tampering viruses.
It is a combination of Kaspersky lab's intelligence, Sophos's effectiveness, and Avira's virus database. Therefore, it can easily detect adware, malicious browser add-ons, and disguised malware files on your PC. Once FixMeStick will successfully scan your computer, it will identify all types of threats and quickly eliminate all of them.
Main Features of FixMeStick
The features of FixMeStick may seem light when you compare it with other antivirus software. However, when it's about scanning and removing the virus from your computer, then nothing can beat FixMeStick. Here are some unique features of FixMeStick, have a look.
No Installation
You will be happy to know that FixMeStick does not require any installation to use. When the rest of the antivirus software requires installation, FixMeStick works perfectly without any installation. Moreover, this bootable drive device also does not require creating an account to use it.
Effective Protection
As we have already mentioned, FixMeStick is developed through a combination of all top antivirus companies. Therefore, it will easily fight against all types of harmful viruses, including malware. FixMeStick will keep your computer safe and secure 24/7.
Compatibility
The best side of FixMeStick is it works perfectly with all other antivirussoftware. When you use it on your computer, then you will not need to uninstall another antivirus program from your PC. FixMeStick is completely compatible with all other online security programs to protect your computer.
Durability
You will be happy to know that FixMeStick is waterproof, shockproof, and dustproof as well. It is made of quality metallic with COB technology. This all makes FixMeStick super durable.
Automatic Update
Unlike all other antivirus programs, FixMeStick does not require a manual update. This program has been designed to upgrade itself automatically to tackle all upcoming threats with time.
Should You Choose FixMeStick as an Antivirus Solution?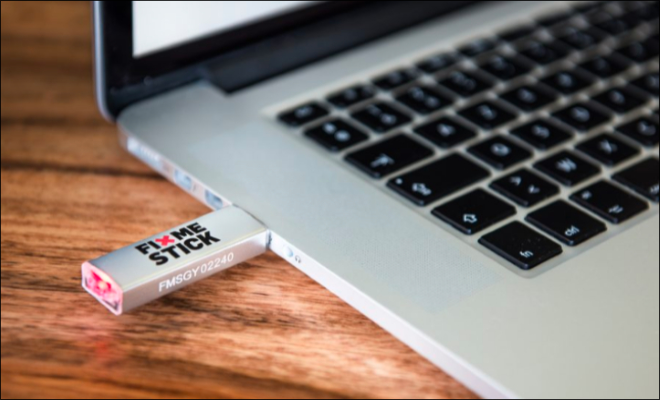 There are plenty of free and premium computer security programs available, then you should choose FixMeStick? Well, here we have included some key reasons which will explain why you should go for FixMeStick.
Capable of work with damaged OS
Unlimited scans
Free shipping
Lifetime warranty
45-day money-back guarantee
Free tech support
Free automatic updates
Malware and virus removal
User-friendly interface
How Does FixMeStick Work?
If you are looking for a proper guideline to know how FixMeStick works, follow below. Here we have included a reliable procedure to show you how FixMeStick works.
Step – 1 First, power off your PC or compute and plugin FixMeStick into a USB port on your computer.
Step – 2 After that, power on your computer and then immediately sap on F12. Keep tapping F12 until you see the "Boot Menu" or "Boot Device Options."
Step – 3 Now, your computer's mouse will not work, and you will have to use arrow keys on your PC's keyboard.
Step – 4 Use the arrow key to highlight "FixMeStick" or "USB" and then hit the enter key. After that, FixMeStick will start producing.
Step – 5 You will see 6 steps on your screen, and it means FixMeStick has to start working. It will take a little time to complete the procedure, and it usually takes about 30 to 90 minutes.
Step – 6 Once the scan is done, it will let you click on "Clean Computer." Now you have to reboot your computer, and you are ready to use your computer again.
System Requirements to Use FixMeStick
Before purchasing FixMeStick, you must confirm that it is compatible with your computer or not. Here we have included the system requirements to use FixMeStick.
Windows – Windows® XP, Vista, 7, 8, 8.1, 10
Mac – Intel-based Macs from 2006 to 2017 and later
RAM – A minimum of 512 MB of RAM
However, FixMeStick is not compatible with FusionDrive, Optane, and RAID storage systems. It is also not compatible with any types of Bluetooth mice or keyboards.[adsense]
Final Thought
Now you know every single detail about FixMeStick and its purposes. This leading virus removal device will keep your computer fast, clean, and safe. Where most other security software struggles to protect against advanced cyber threats, FixMeStick does it easily. It will let you eliminate all types of dangerous infections from your computer.
Moreover, FixMeStick's multi-scanner detection technology helps to detect all malicious files that elude prevention mechanisms. This antivirus program also helps to remove all types of threats with a single click. Start using FixMeStick on your computer today, and after that, you will surely appreciate its benefits.