Internet and social media have made an impact and change the way we communicate and make our mark in the world. With only a quick search on Google or Youtube, you can become in contact with different cultures, ways of life and find people you identify with. You can use it to learn about what's happening in the news or just have a laugh at a viral video like "Charlie bit my finger".
This article brings you 5 applications and tools that allow you to watch your videos without interruptions of buffering symbols or to download music from Youtube and listen while driving without paying for streaming services. You will be able to watch movies everywhere or to extract the music of a videoclip in a fast, free, and secure way. So, let's talk about each of them and find the one that suits you best!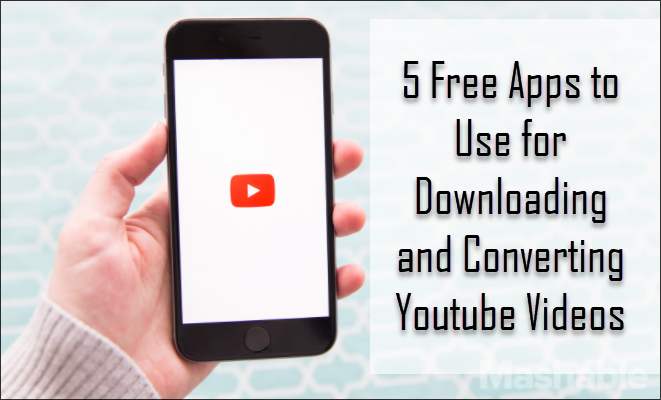 1 – Snaptube
One of the best applications out there is Snaptube, it has a great range of features that makes it very easy to use. Snaptube can be downloaded for free and in a verified secure way, without harm to your device. You can look for the video or music of your choosing and download it in different formats and resolutions in easy steps.
Platforms like Youtube, Instagram, Facebook, Vimeo and 50 more are available through Snaptube, making it the perfect tool to download your favorite media content. It's not only a downloader but also an entertainment app since you can watch and navigate through your favorite videos and websites on Snaptube with its inbuilt browser.
Some other features include:
Offers Resolutions from 144p/720p to 1080p HD and 4K HD.
Download different formats, like MP3 and MP4
Night Mode for Dark Places
Unlimited Free Download
No Watermark
It also downloads in MP3 or MP4 formats from Youtube, Facebook, Dailymotion and 200 more platforms and channels. It's very simple to use and has inbuilt browser that makes the experience better. Vidmate is available for free and is compatible with Android, downloading videos in high quality.
Choose the resolution before the download
Extract Music from a Video
Lightweight App
No Root Needed
3 – Snappea
Snappea is an app that allows you to share videos, photos, links and more within it. A great option for those who would like a platform to create and manage your playlists that gives them access to a lot of websites and social media apps through it.
Download videos in bulk
No Registration Needed
Night Mode Available
No Download Limit
4 – FLVTO
You can convert videos to MP3, AVI or MP4 files from Youtube, Instagram and more. You don't have to be registered to download from Flvto. Being free to use and unlimited, it's quite popular among users. It's an app that gives you access to more than a thousand platforms.[adsense]
Download in high quality
Easy to Use Interface
5 – ClipConverter
With ClipConverter you have direct download from websites like Youtube, Vimeo and Dailymotion. You can convert files to MP3 or download them in MP4 format. You don't need to register to use the downloader, and can download files in different resolutions, including high quality.
Watch your favorite videos in the app
Free and Simple Layout
With these tools it's easy to download your favorite videos to have fun watching off-line, without wasting time with bad internet connections or using more data than you need to. You get unlimited and free files! Try them out and decide the one that fits your necessities the most!