SUVs and crossovers alike are currently the best-selling types of vehicles in the USA and many other countries for that matter. But why is that the case when sedans, hatchbacks, wagons, and even pickup trucks have served us so well for so many years?  Well, peruse the reviews of the top SUVs in America and you'll quickly see that these motley cruisers deliver everything that those conventional vehicles do but with all their qualities intuitively merged into one, complete package.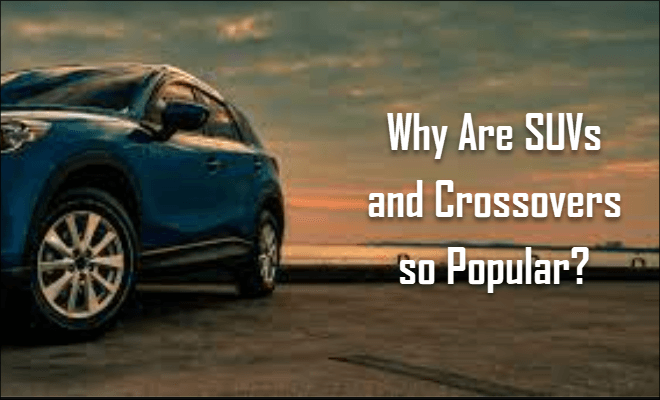 Many do perform better in certain aspects than others, however, as they're purposed for particular tasks or slot into particular categories to cater to a wider range of appeals – the Lamborghini Urus, for example, is a high-performance SUV aimed at the driving fanatic, the Jeep Wrangler a 4×4 legend for the avid adventurer, and you probably don't even have to read the Chevrolet Suburban review to know that it's a premium, high-end luxury cruiser. So what are the defining characteristics that most SUVs and crossovers carry:
Defining SUV and Crossover Traits
These are the core qualities that define the top-rated crossover SUVs in the segment:
Performance – Performance ranges drastically in the crossover SUV realm with many high-performance variants and even super-SUVs now entering the field. A lot also offer extreme off-roading prowess. Most of the classification comprises modest, family-centric runabouts that prioritise comfort and efficiency, but as with more conventional cars, automakers do tend to offer several models within their lineups that differ in performance and features. There are also numerous EVs and hybrids for the eco-conscious to choose from all also ranging in capability.
Versatility – One of the most distinct characteristics of SUVs compared to other, more conventional vehicles is their immense versatility and practicality. Many SUVs are offered with an extensive range of seating adjustability and folding positions, and with various seating configurations, especially those with three-rows. This is by virtue of the expansive cabins SUVs possess which allow for the inclusion of highly-adjustable and configurable seats without sacrificing too much trunk or cargo space. SUVs are also often given proper towing capacities so whatever doesn't fit into the cabin, trailers, boats, other cars, doesn't have to be left behind.
Size – SUVs and crossovers are offered in various sizes including compact, mid-size, and full-size. While the more compact cruisers are generally easier to drive and more thrifty on fuel, the larger cruisers tend to exude a more premium impression and are usually a lot more luxurious. With that said, even the smaller variants are generally more commodious than sedans, hatches, or trucks – this is why crossovers are the superior vehicles, or at least the more popular ones.
Advantages and Disadvantages
Now that you know the ins and out of SUVs and crossovers, the question remains – if you're in the market for a new car, should you get one of these motley cruisers or should you stick with the tried-and-tested? Maybe this list of the general advantages and disadvantages SUVs and crossovers tend to bear will help you make that decision:[adsense]
Pros
Commanding driving position and clear visibility
Dexterous off-road and all-weather capabilities
Versatile and practical interiors and cargo holds
Consummate safety and reliability standards
Expansive variety of designs and configurations
Cons
Height, size, and heft increase chances of a rollover
Most are relatively sedate and mundane to drive
They're generally more expensive than other car-types
Fuel economy isn't as good as that from smaller cars