What makes the slot game one of the most attractive games is that it is based on luck, i.e., on chance. Although you can't influence the game's outcome with your actions, it is still essential to get acquainted with the concepts related to slot machines, such as volatility, to make the best decision.
If you wonder why you have to be familiar with the terms, if it is all about luck, the answer is – because of risk control. Although you cannot influence the game's outcome, you can always decide which game to play. Slots exist in various forms and have a long history. Some are high volatility, while others have medium or low volatility- and all behave differently when it comes to winning combinations.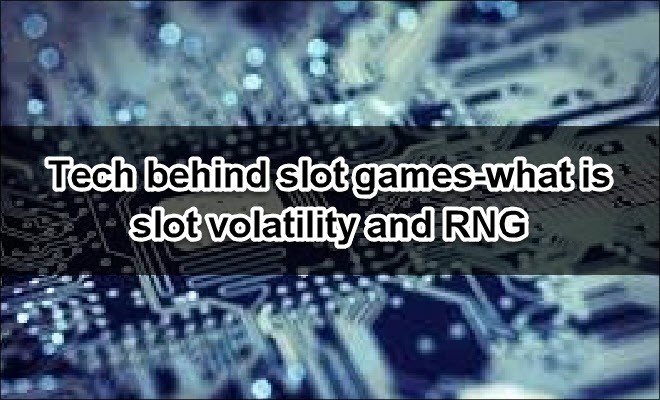 Slot volatility- what does it mean?
Volatility and variance determine the behavior of automata and relate to the frequency of payouts and the level of risk. The volatility of the slots indicates whether the machine you are playing is high, medium, or low risk. The slot volatility indicator will allow you to choose the best slots and will give you an idea of ​​how often you will gain or lose while playing.
– if you have a small budget, you will want to play smaller risk slots that bring small but frequent winnings
-if you like risk and have a slightly bigger budget, then you will want to play slots of medium or high volatility that bring rare but significant gains
Types of slots based on their volatility
Low volatility slots – this type of slots brings more frequent wins, but the gains on these spins will be pretty small. Yet that doesn't mean you won't get big wins on these slots; you will win but not so often.
Slots with medium volatility -. Winnings are not long in coming, and cash payments are neither very large nor very low.
High volatility slots – these slots are the opposite of low volatility slots. They pay out significant gains, but with long gaps between payments.
Most software vendors do not disclose the volatility of slots to players publicly. Pragmatic Play is an exception. Their slots often have a volatility meter displayed on the screen, with a 5-point rating system. But with most online slots, this is not a standard feature.
However, volatility is not something that can be hidden. Slot machine experts can quickly measure the volatility of a new game simply by playing it. The longer you spin the drum, the clearer the volatility becomes based on the frequency and size of the wins.
The easiest way to discover this information would be to check online. But you can determine this yourself by doing the following:
1. Check the payment table
Most online slots have a table that shows the maximum payout for each symbol set. But look carefully at the gap between the combination that pays the most and the one below it.
In slots with high volatility, the difference can be double-digit, 10k-20k or more. If it is a slot of small or medium variance, the difference between each row would be 3k-5k or somewhere around it.
2. Look for jackpots
The jackpot is almost always part of a high-variability slot package. Medium and high volatility slots often have higher maximum payouts, even if they do not have a fixed or progressive jackpot.
3. Check the bet limits
Wholesale players prefer to play slots with a higher rate of volatility, and those players are willing to invest a lot of money. Thus, a high maximum deposit limit in the hundreds of dollars is often a sign of great slot instability. In contrast, slots with small deviations often have smaller stakes aimed at more cautious players with a lower budget.
4. Play the slot for free
Many casinos offer players the opportunity to try the game for free. You can use this to test slot volatility without spending money.
To be precise, casino operators do not adjust the variability of each slot game. Suppliers handle this part of the job. This includes software developers, just some of the vendors designing the slots and managing the complex mathematical algorithms that run these games.
These algorithms are called Random Number Generators or RNGs. RNG is computer software designed to output random numbers without any external interference continuously. Each time you spin an online casino slot, the outcome is based on the numbers thrown out by the RNG.
Random number generator(RNG)
Random number generator (RNG) is one of the critical factors in the online gaming industry. Moreover, RNG is the foundation of the entire industry, and without it, online casinos would not be a fair or fun place to play. The dealer leads to a randomly selected card in classic casinos by shuffling the cards before the game begins. This can be done using one deck after each "hand" or for games such as blackjack using up to eight decks of already shuffled playing cards. In casinos that use RNG, the shuffle is replaced by a mathematical formula to ensure that each deal, dice, or roulette spin point is entirely random and unpredictable.[adsense]
RNG uses a highly complex algorithm or a set of rules that allow it to produce a series of random numbers. It also contains the so-called "seed" numbers obtained in a short period or, more precisely, every millisecond. They serve as the basis for all the mathematical operations performed so that random outcomes can be created.
The slot machine uses a random number generator and switches it to the spin result. This is done using the internal math of the game itself, which determines the result of each spin based on a random number given by the RNG.
This means that RNG is the only thing that determines what will be the result of each individual spin on the slot machine. A random number is generated when you press a button and the slot machine starts spinning. If you pressed the button just seconds sooner or later, the result would be completely different.