Nowadays, a video is a great way to share wonderful moments of life and promote products or brands because it can quickly capture the interest of people and effectively convey information.
The right video editor is essential for producing professional-looking videos. And, when it comes to video editing applications, many options might appear in your mind. MiniTool MovieMaker is one of them. Please continue reading to find out what you can do with this video editing software.
What Is MiniTool MovieMaker
MiniTool MovieMaker is a video maker and editor for Windows 11/10/8/7, and it allows you to combine video clips, images, and music together into a video regardless of your skill level. Also, it provides several movie templates that you can customize to make a video with a few clicks.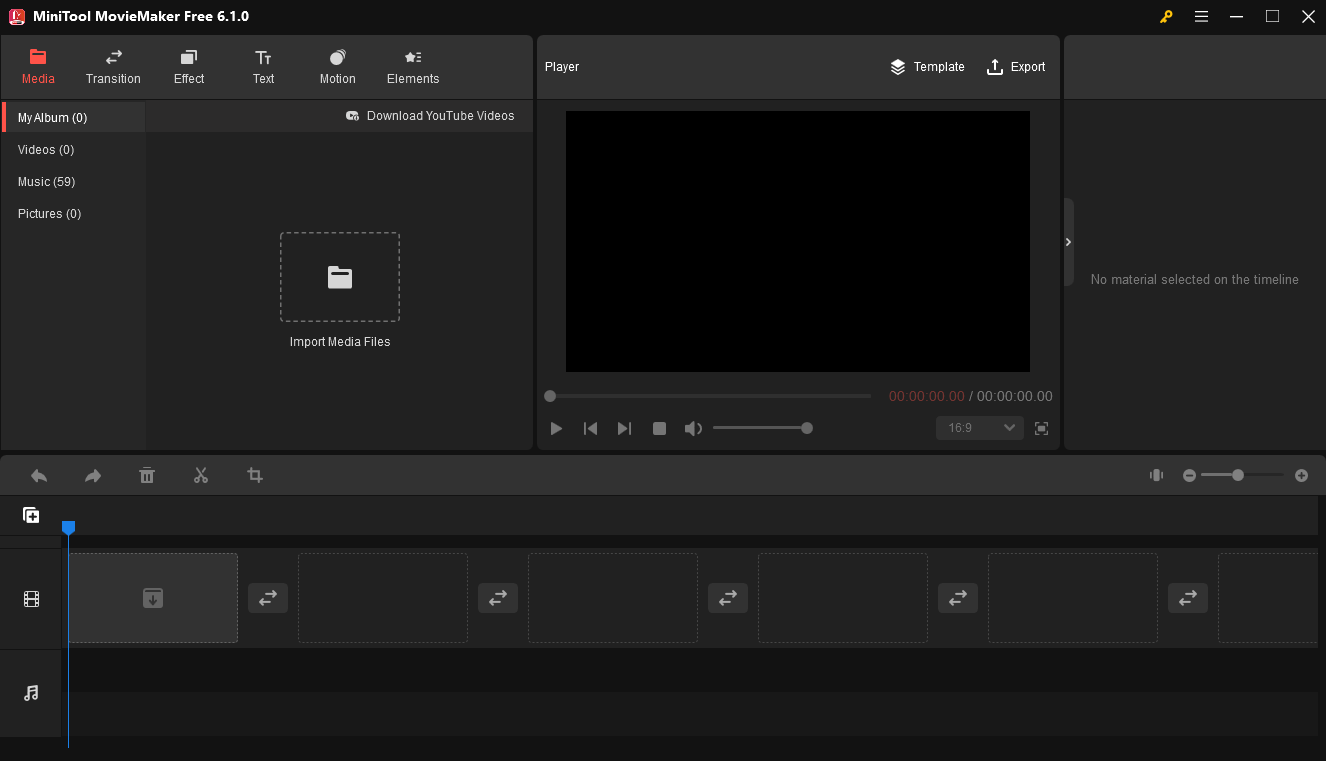 Here's the list of supported input formats of MiniTool MovieMaker
Video: MP4, MKV, MOV, MPG, WMV, AVI, WebM, RMVB, 3GP, FLV, and VOB
Image: PNG, JPG, JPEG, GIF, BMP, ICO, and TIF
Audio: MP3, M4R, WAV, FLAC, AAC, AMR, and APE
What You Can Do with MiniTool MovieMaker
To help you create high-quality and eye-catching videos, MiniTool MovieMaker offers a set of tools and effects. This part will illustrate the key features of MiniTool MovieMaker.
Editing Tools
As one of the best video editing software for Windows, MiniTool MovieMaker is packed with all the basic editing tools you might need. It lets you trim, split, crop, rotate, and flip videos, adjust video playback speed, and reverse videos.
In addition, MiniTool MovieMaker supports several popular video aspect ratios, 16:9, 9:16, 4:3, and 1:1. With this capability, this video editor can help you make videos for YouTube, TikTok, Facebook, TikTok, etc.
Video Effects
What's more, MiniTool MovieMaker provides a collection of video transitions, filters, motion effects, and animated elements to enhance and spice up your video.
A transition effect can be added between two video/image clips to make one clip smoothly move to the next one. A filter can be applied to your video or images to change the tone and mood of your footage. Motion effects are pan & zoom effects and they can make your footage more dynamic. Elements are animated stickers that can overlay your video.
In MiniTool MovieMaker, you can browse through nearly 100 transitions, 50+ filters, 30+ motion effects, and 200+ elements to improve your video.
Moreover, MiniTool MovieMaker lets you adjust the clip's contrast, saturation, and brightness and apply 3D LUT effects.
Text Templates
Text is also an important part of an effective video. With MiniTool MovieMaker, you can add a title card, captions, and end credits to your video. More importantly, this video editor gives you diverse text styles to choose from.
Music Library
Music also plays an important role in video production as it can create and adjust the atmosphere of the video. Currently, MiniTool MovieMaker includes 50+ free music tracks. Also, you can upload your music and add it to your video.
Video Output
Once you've finished the editing, you can quickly export the video to your PC. MiniTool MovieMaker enables you to save video up to 1080p in MP4, AVI, MOV, WMV, MKV, and WebM formats. More importantly, it won't add a watermark to the video. Also, you can change the resolution, bitrate, and frame rate of the output file.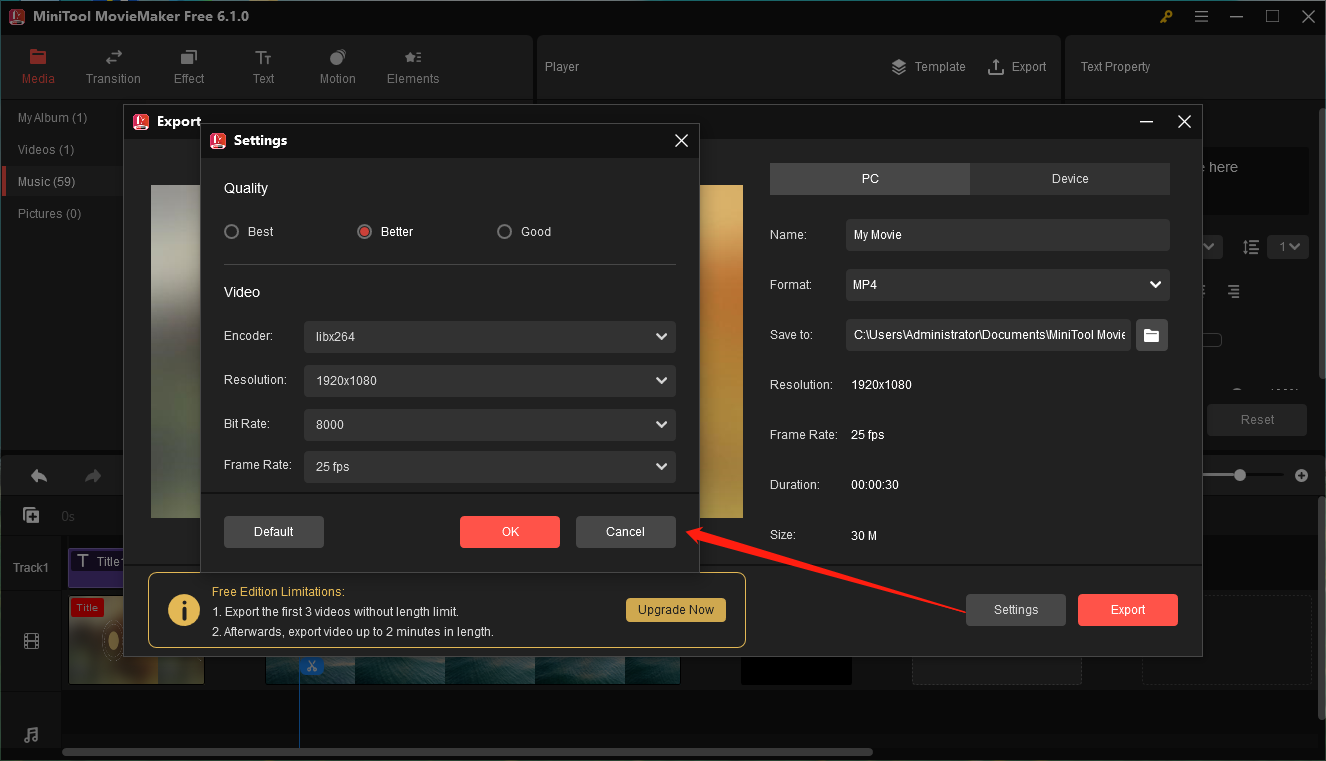 Final Thoughts
MiniTool MovieMaker is an excellent video editing software that's equipped with plentiful editing features. With this application, everyone can create high-quality videos for social media and marketing.