Tabidoo, the powerful online low-code platform, offers a range of automation features that can help you streamline and optimize your business processes. Workflow automation in Tabidoo is a game-changer, providing advanced customization options and allowing you to tailor the platform to your specific needs. With features like HTML free input and customizable automation scenarios, Tabidoo empowers you to run your business more effectively. Let's explore some practical examples of how you can leverage Tabidoo's automation capabilities.
Workflow Automation
One of the most common use cases for workflow automation is receiving email notifications after a record change. With Tabidoo, you can easily set up a scenario where an email is automatically sent to the person responsible for a task whenever it is modified. By defining a trigger for "When record changed" and configuring the necessary actions, such as selecting the recipient from a field in the changed record, customizing the email's subject and body, and utilizing dynamic values, you can ensure that relevant stakeholders are promptly notified about any updates.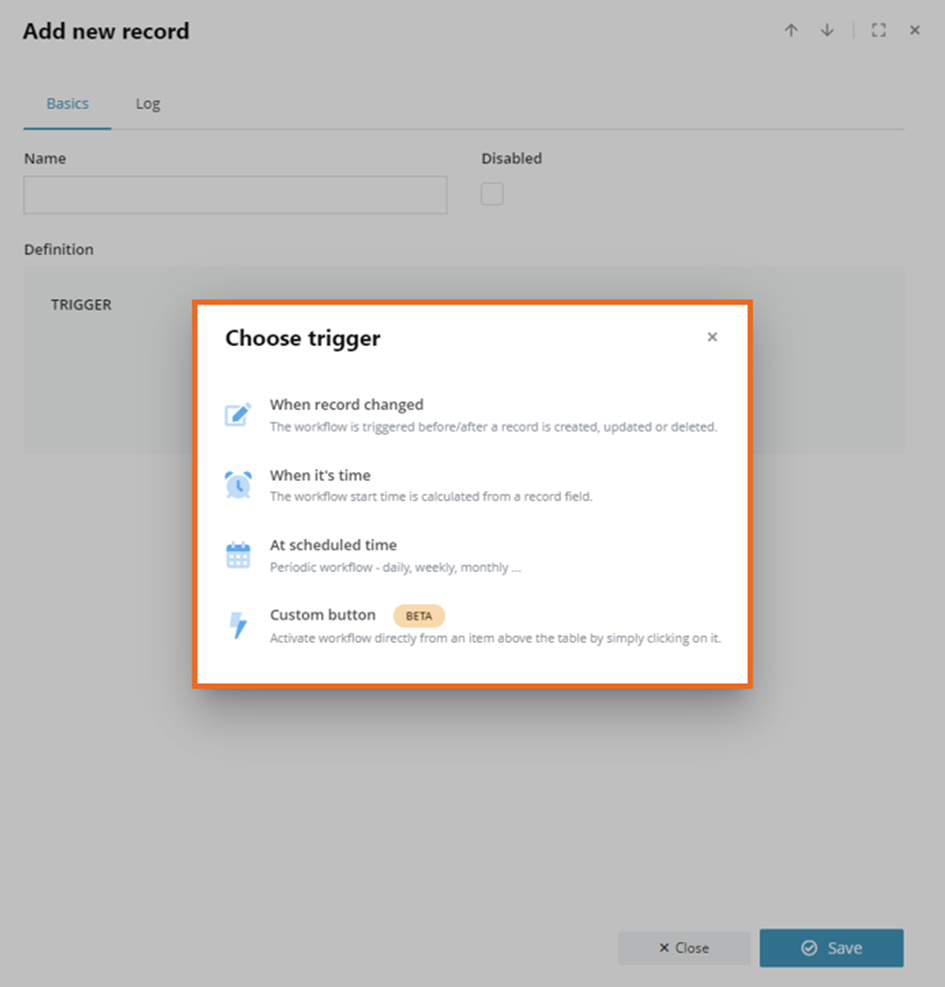 Another powerful automation feature in Tabidoo is the ability to generate and send reports on a regular basis. For example, you can create a workflow that generates a PDF report containing a list of new unassigned tasks every Monday. By setting the trigger to "At scheduled time" and configuring actions such as creating the report based on a predefined template and sending it via email, you can automate the delivery of important information to your team. This helps keep everyone informed and ensures that tasks are promptly assigned and addressed.
Tabidoo also allows you to create custom buttons that trigger specific actions in your database. For instance, you can set up a button that changes the state of selected records in a table. By defining a custom button trigger, specifying the target table, and configuring the actions to update the desired fields using JavaScript or TypeScript, you can simplify data management tasks and facilitate efficient workflows. This feature provides a convenient way to perform bulk operations or execute complex actions with a single click.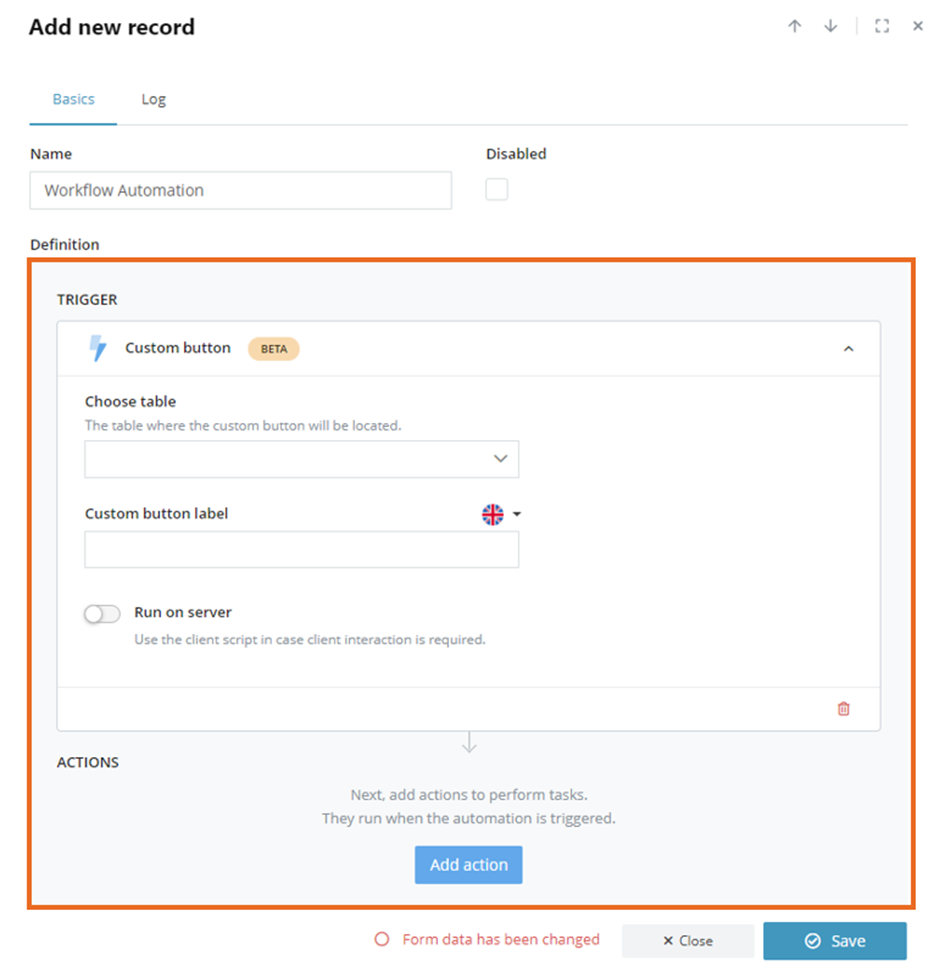 Additionally, Tabidoo's workflow automation enables deadline notifications. Suppose you want to be alerted a few days before the deadline for a task stored in the Tasks table. With the "When it's time" trigger, you can specify a time frame, such as seven days before the deadline, and define actions to be performed when that time comes. For example, you can send a message to Slack or send an email reminder. By automating deadline notifications, you can ensure that important tasks are not overlooked and that your team stays on top of their responsibilities.
Power of Integration
Speaking of Slack, there are also other applications that can be integrated into Tabidoo. This integration allows you to centralize your data and eliminate the need for manual data entry across different systems. By connecting Tabidoo with external applications, such as Google Sheets or other database creator tools, you can ensure that your data is synchronized and up to date. Whether it's integrating with project management tools, CRM systems, or marketing platforms, Tabidoo allows you to consolidate your data and streamline your operations.
Tabidoo and Make
For example with the help of the Make platform, you can create a table in Tabidoo that corresponds to the RSS feed you want to connect. This table will serve as the destination for the feed updates. Next, navigate to Make and access the scenario tab. From there, use the scenario builder to create a new scenario. The workflow in Make is similar to Tabidoo's, starting with a trigger that initiates an action. In this case, the RSS feed will be the trigger, and you'll need to insert its URL.
After setting up the trigger, specify that articles published from now on should start converting to Tabidoo. This ensures that new updates from the RSS feed are captured and added to the designated table in Tabidoo.
Moving on to the action, search for Tabidoo in the Make platform and select "Create new record." To establish a connection to your Tabidoo application, you'll need to insert an API key. You can obtain the API key from the user settings in Tabidoo by navigating to the API section and adding a new API token.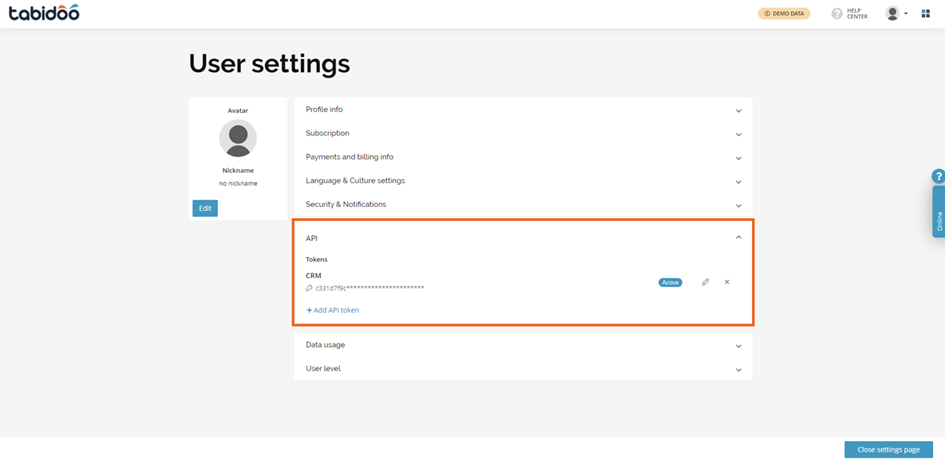 When creating the API token, you can define its name and validity, or deactivate it as needed. Since each API token carries the permissions of your account, it's advisable to choose a shared API token for added security.
Once the API token is created, copy it from Tabidoo and paste it into Make. Now you can select the Tabidoo application, choose the corresponding table, and view its fields. Link these fields to the items in the previous module, which, in this case, is the RSS feed.
With the setup complete, it's essential to test that everything is functioning correctly. You can do this by clicking on "run once" in Make. After the update, check Tabidoo to confirm that a new article was successfully added. You'll also be able to see the workflow status directly in Make, verifying that the RSS module and Tabidoo are connected.
Now that you have successfully set up the automation, you can leverage Tabidoo's capabilities to run your business more effectively. By integrating with various external applications and services, such as Make, Google Sheets, Slack and so on, you can streamline data management, save time, and gain a comprehensive view of your business processes.
On a Final Note
Tabidoo offers a comprehensive solution for running your business more effectively. By leveraging its data management, reporting, workflows, and collaboration features, you can streamline your operations, improve productivity, and make informed decisions. Whether you're a small business or a large enterprise, Tabidoo's cloud-based database and automation capabilities can transform the way you manage your data and streamline your business processes. Tabidoo's help section is also a valuable resource for learning more about these features and exploring additional possibilities for optimizing your workflows. Embrace the power of Tabidoo and take your business to new heights.