Cybercriminals are always watching what you are doing online, and giving access to your information is the biggest mistake. They are always on the lookout for unsafe connections to earn some pivotal information. Considering that, you must always prefer using a VPN.
Many people haven't paid much attention to how a VPN can improve your internet experience. However, you can find out more about how the tech works below or for some in-depth research head over to gizlilikveguvenlik!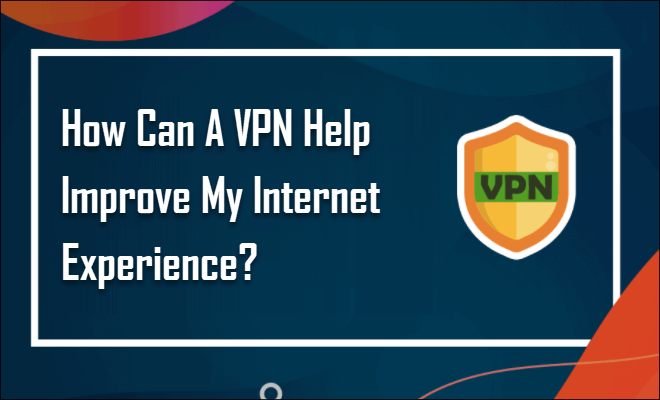 About VPN
According to the stats, more than 45% of Americans are worried about their online privacy compared to last year. It shows the importance of having a connection at everyone's home and office. A VPN is a connection adding confidentiality and security to public and private networks. Here are a few pointers explaining how a VPN can help in improving the internet experience.
Downloading and uploading P2P files
Downloading pirated content, like movies, music, videos, TV shows, etc., is illegal from Torrent sites. But many people still prefer downloading them. At times, they also share files with their friends with the help of the peer-2-peer (P2P) connection. To maintain your identity secure and stop hackers from accessing your online activities, opt for a VPN solution. It is a great way to watch your movies while enjoying privacy.
Eliminates bandwidth-throttling
If your internet connection has become slower several times, it is because of bandwidth-throttling. Anyone who is controlling the network is responsible for the same, and only a VPN can be helpful. The sluggishness can be prevented by encrypting the internet traffic, which is possible with a safe network solution. The Virtual Private Network will stop anyone on the same network to access the content on the web traffic.
Using public Wi-Fi safely.
Everyone likes to use the free internet connection that you get at airports or bus terminals. Additionally, in many hotels, shopping malls, restaurants, etc., a Wi-Fi connection is always there. By using it, you can watch movies, scroll over YouTube, download content, etc. But did you ever think of privacy? Many of them may not, but you must remember that it is an open Wi-Fi connection. All these things make it easier for cybercriminals to attack your system and steal personal data.
By using a VPN, you can avoid that as everything will be encrypted. Your contacts, emails, browser history will not be at risk at all. It is the right way to keep the data hidden from hackers and enjoy using a free internet connection.
Avoid censorship while on a trip to a foreign land
A VPN can bypass geographical restrictions, allowing you to access specific websites that the country does not permit. It includes censoring certain content, social media platforms, etc. The network will make it look like the traffic is coming from a different place. But ensure to opt for a proper VPN plan through which you can enjoy the perks.[adsense]
Accessing content over the internet
Sometimes, you may want to watch some series but you cannot and all because you stay in a country which does not allow you to do so. In this circumstance, if you would have opted for a VPN, you could view it irrespective of the location. Hopefully, it explains how the connection will give you a better internet experience.
Check out the top VPN plans
When it comes to picking a VPN service provider, you will come across both paid and free choices. Remember the paid one will give you better facilities so do not get influenced by the free ones. Opt for it and enjoy a better internet connection while maintaining online privacy.