When it comes to accessorising our hands, rings significantly add charm and personality to an outfit. Two popular ring styles that have gained immense popularity are cocktail rings and dainty rings. With countless options, deciding between cocktail and dainty rings can be challenging. Both styles have unique charm and allure, but which one is best for you?
This article will delve into the characteristics, styling possibilities, and occasions where cocktail and dainty rings shine. It will help you make an informed choice that complements your style. So, let's read on to discover which type of ring is the perfect fit for you.
What Are Cocktail Rings?
Cocktail rings are bold and eye-catching statement pieces designed to draw attention. They are typically more prominent and feature intricate designs with vibrant gemstones, diamonds, or crystals. Cocktail rings are glamorous and extravagant, perfect for formal events, parties, or special occasions. We have mentioned two cocktail rings that will make a bold statement and exude confidence.
14kt Yellow and White Gold Finger Ring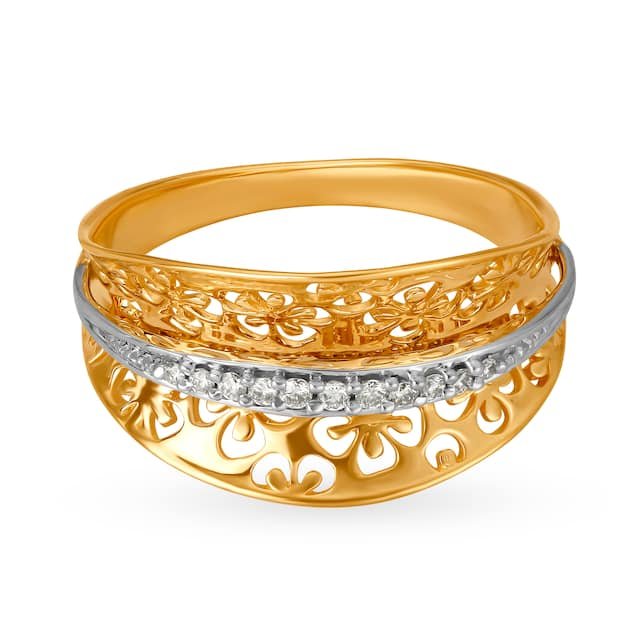 This finger ring is a stunning piece with a stylised rectangular design. Crafted from pure 14Kt gold, this ring belongs to the Core collection, perfect for special occasions. Its yellow and white metal colours create an exquisite contrast, enhancing its overall appeal. Embrace the luxury and make a statement with this remarkable cocktail ring.
14kt Yellow Gold Chalcedony Finger Ring with Open Hexagon Design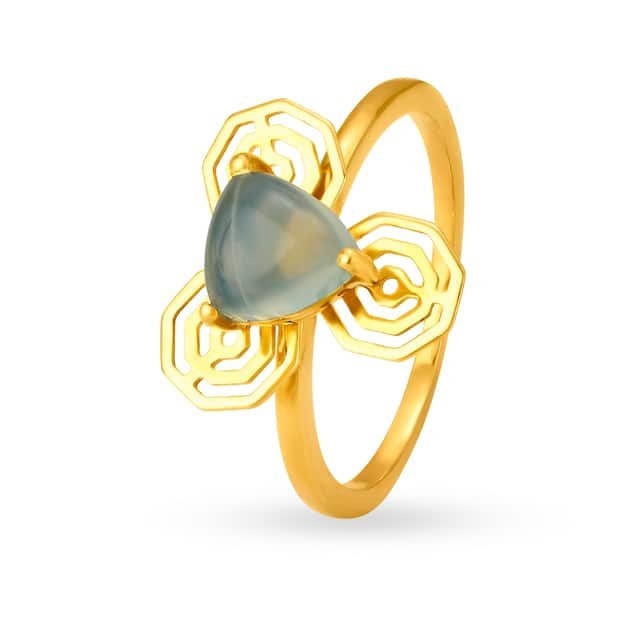 The 14kt Yellow Gold Chalcedony Finger Ring with Open Hexagon Design is a captivating piece of jewellery. Its centrepiece has a beautiful, trillion-cut, blue chalcedony cabochon gemstone positioned at the heart of the ring in a secure three-prong setting. Three hexagon frames with intricate openwork surround the chalcedony, adding to its allure. This ring belongs to the Core collection and is a perfect cocktail ring for formal and traditional occasions.
What are Dainty Rings?
Dainty rings are thin and delicate, characterised by their minimalistic design and delicate features. Unlike chunky statement rings, dainty rings exude elegance and understated beauty. They are usually crafted with fine metals such as gold, silver, or rose gold and may feature small gemstones or simple and slender band designs. These delicate and minimalist pieces have become a staple in many fashion-forward individuals' accessory collections. We have selected two dainty rings that can be worn daily to complement casual and formal attire.
14kt Yellow Gold Heart-Shaped Finger Ring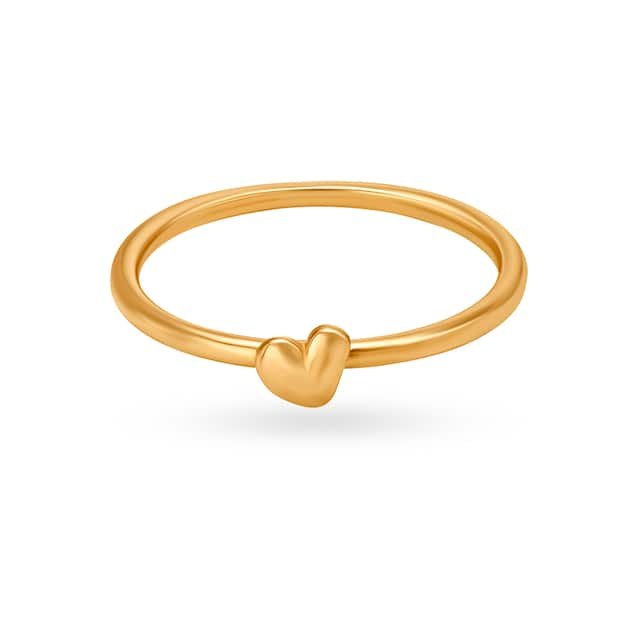 Embrace this 14kt Yellow Gold Heart-Shaped Finger Ring from the exquisite collection, the Initial Edit. This dainty ring embodies the profound emotion of love, a beautiful reminder of your passions and true feelings. It can be worn daily as a symbol of self-love. For a minimalist yet glamorous look, pair it with the Alpha ring of your initials or a heart-shaped pendant.
Mamma Mia 14 Kt Yellow Gold Beautiful Bond Ring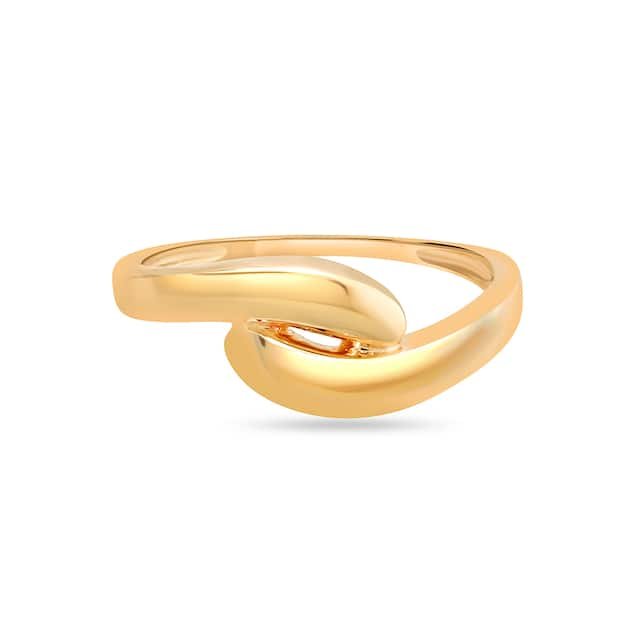 Seize this Mamma Mia 14 Kt Yellow Gold Beautiful Bond Ring that signifies the delicate yet powerful bond between a mother and child. Gilded in glinting gold, it showcases the beauty of this connection. With its minimalistic and versatile look, this dainty ring is ideal for daily wear or special occasions.
Final Thoughts!
What matters most is your style and preferences, so choose a ring according to your personality and for the occasion you will wear it. Cocktail rings are perfect if you love making bold statements and enjoy glamorous and extravagant looks. On the other hand, if you prefer a more understated and delicate aesthetic, dainty rings are ideal.
Before purchasing consider your budget while buying a ring. The price range for cocktail and dainty rings vary significantly based on the materials used, the size and quality of gemstones, and the brand. Cocktail rings with precious gems and intricate designs are more expensive. Whereas dainty, minimalistic rings, often made with fine metals, are more affordable. However, dainty rings are also available with higher-end materials and gemstones, catering to different budget ranges. For the best gold and diamond rings, check out the wide options of rings at Mia by Tanishq today. Explore which ring is ring best for you!